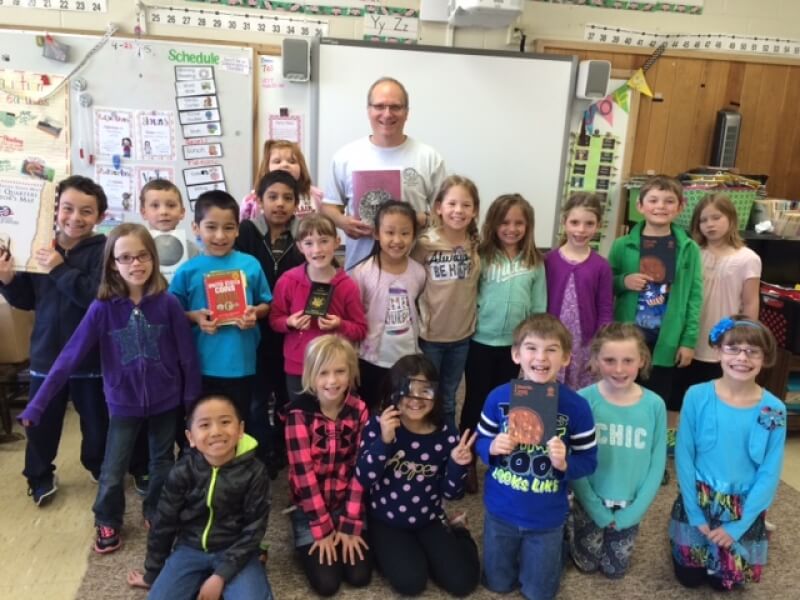 How to become the best collector in the world
By Jeff Reichenberger
10 simple step-by-step instructions:
1) Contact the ANA for educational materials and fun give-away stuff related to National Coin Week.
2) Visit the U.S. Mint booth at ANA conventions for similar fun coin related free items.
3) Procure a stack of Lincoln cent folders and a few rolls of recently minted cents.
4) Contact a neighborhood elementary school or two and offer to talk about coins to students.
5) Prepare a half hour discussion about the history of coins (Be sure to have many different varieties to pass around. This eases the silence and blank stares when you fumble your words or get too deep into die preparation, etc.)
6) Pass out the cent folders.
7) Pass out the new coins, and unleash the bucket of cents you've saved for decades.
8) Watch the unbridled delight in their faces as you help them search and fill the folders.
9) Pass out the trinkets from the ANA and Mint.
10) Feel the genuine gratitude and excitement when the students collectively yell 'THANK YOU' and put their new treasures in their backpacks.
_______________________________
The bell rang and the kids went to lunch. I packed my stuff and was out the door in about an hour and a half. Then came the most wonderful Thank You cards. Hand made from about fifty second graders.
Among examples from Mrs. Diedrich's class at Carl Traeger Elementary School, Carter writes; "Thank you for coming in and showing us coins in the past. It was awesome what they look like." Conner says, "I really liked looking in the microscope!" Emmy said, "Thank you for coming to my class to talk about coins. You are the best! Everybody loved the presentation and they think you're amazing and their right!" (Now who among us would not feel good about that kind of praise!)
The reviews from Emmeline Cook Elementary School, under the direction of teachers Mrs. Reichenberger and Mrs. Lotten were equally flattering. Says Katherine, "Thank you so much for coming in. I loved making the coin collection. I love working on it at night after school." Jayden writes, "Dear Mr. Reichenberger, Thank you so very much for teaching us about coins, I'm working on my collection every night before bed." Maria had this to say, "I am really glad you came. Thank you for the coin collection. You are a great numismatist, from Super Happy Maria!" And if nearly fifty letters of thanks hadn't bolstered my ego and rattled my emotions enough, young Christian's words firmly planted me at a new level of numismatic prominence, "Dear Mr. Reichenberger. You are a numismatist coin collector and you are the best collector in the world!"
There you have it. Documented testimony!
So, if you are ever interested in being 'amazing'. If you ever aspire to be a 'great numismatist'. If you've ever dreamed of being 'the best collector in the world'. I suggest you follow the above instructions. You have nothing to risk, your outlay is minimal, and your reward will be immeasurable. A greater numismatic reward would be hard to imagine.
Photo Credit: Jeff Reichenberger