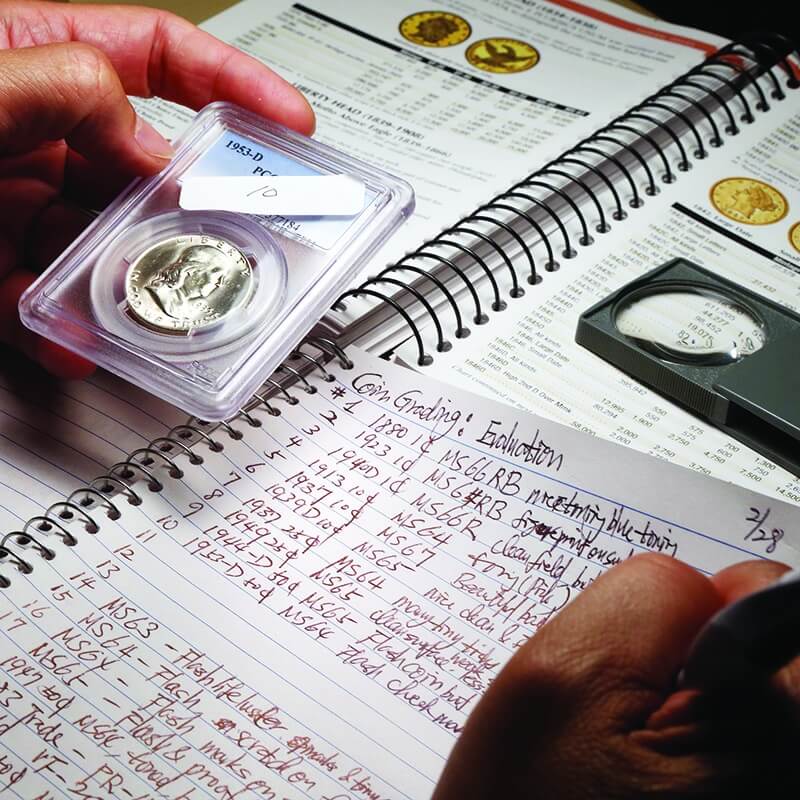 WFM pre-convention seminar: Fundamentals of Grading U.S. Coins (2-Day Seminar)
August 9-10, 9 a.m. – 5 p.m.

Sharpen your grading skills! Knowledge of coin grading not only makes you more confident on the bourse floor, but also adds to your enjoyment of the hobby by helping take the worry out of numismatic purchases. Learn how U.S. coins should be graded according to the latest ANA and market standards. The seminar covers many topics and emphasizes the fundamental principles of grading circulated U.S. coins, including the history and evolution of grading standards, analysis of a coin's focal points, technical and market grading, how to determine initial signs of wear and evaluating surface marks, strike, luster and eye appeal.

Instructors: Brian Fanton, owner and operator, B E's Coin Store and Rod Gillis, ANA Education Director
Pricing for 2-Day Seminars:
Member Price: $248.00
Non-Member Price: $348.00
ANA Life Member Discount: -$40.00
Register now before this class fills up