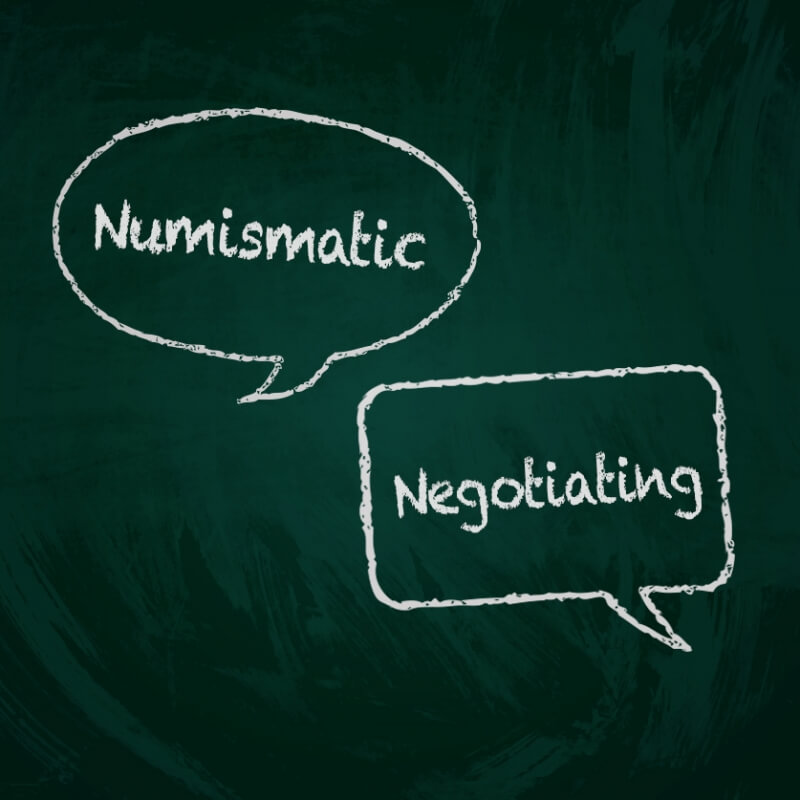 WFM pre-convention seminar: Advanced Numismatic Negotiating (1-Day Seminar)
August 9, 9 a.m.-3:00 p.m.

Dealers, collectors and investors are always negotiating for the best price when buying, selling or trading. Learn proven techniques that make these negotiations less stressful and more successful, whether over the Internet, on the phone or in person. This accelerated seminar covers transaction terms, how to close difficult deals, handling complaints and how to turn customer returns and refunds into a win-win situation. Apply these valuable lessons at your next coin show or visit to your favorite coin shop.


Instructors: Barry Stuppler, professional numismatist, www.mintstategold.com, and past ANA president; and Ronald Sirna, professional numismatists and ANA Summer Seminar Instructor


Pricing for Advanced Numismatic Negotiating
Member Price: $148.00
Non-Member Price: $248.00
ANA Life Member Discount: -$20.00