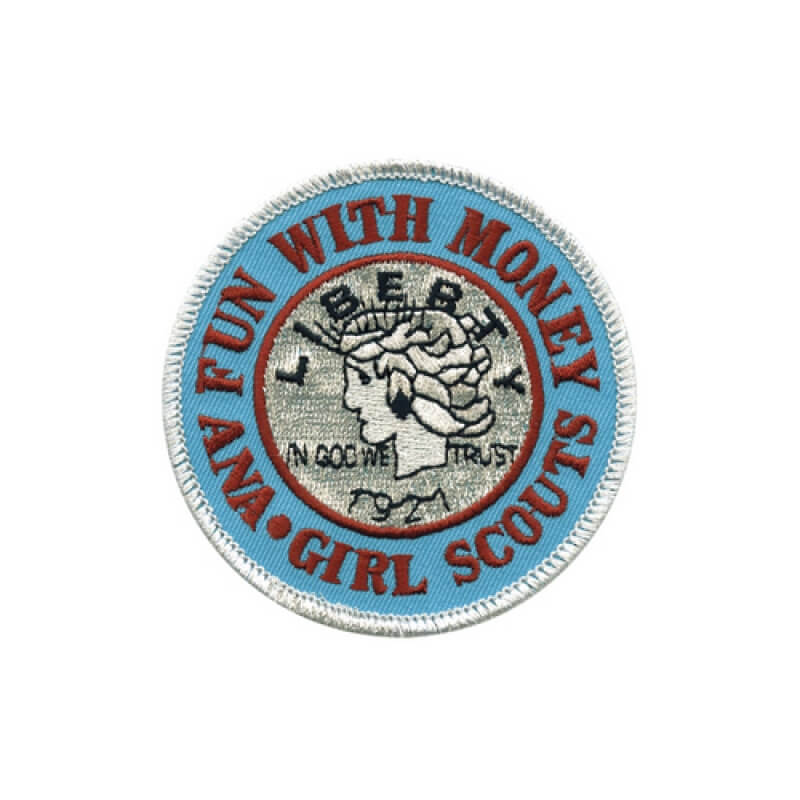 All you need to know about the Girl Scout Fun with Money Patch workshop at the National Money Show
The American Numismatic Association presents a Girl Scout Fun With Money Patch workshop 2015
Oregon Convention Center
777 NE Martin Luther King Jr. Blvd., Portland, OR 97232

Take a closer look at the coins and paper money we use every day
. Earn the Fun with Money Patch developed by the American Numismatic Association in cooperation with Girl Scouts of Colorado. Girl Scouts and their parents admitted free!
SESSION 1: Saturday, March 7, 9 a.m. - 11 a.m. (Check-in begins at 8:30 a.m.)
SESSION 2: Saturday, March 7, 1 p.m. - 3 p.m. (Check-in begins at 12:30 p.m.)
BEFORE THE WORKSHOP ...
Visit the American Numismatic Association (ANA) website at www.money.org. Read the requirements for the Fun with Money patch by going to "Discover," then select "Young Numismatists" and "Scouts." Continue in the same drop- down menu to learn more about the ANA's Edward C. Rochette Money Museum, Dwight N. Manley Numismatic Library and programs for young collectors. Find out what you can see and do at the ANA's National Money ShowSM in Portland under "Numismatic Events."




Draw a design for a new $1 coin on an 81⁄2 x11-inch sheet of paper and bring it to the workshop (Requirement #1). Keep your design simple and clear; do not make it cluttered. You must include the following inscriptions:

Obverse ("heads" side): Year, LIBERTY, and IN GOD WE TRUST
Reverse ("tails" side): UNITED STATES OF AMERICA and ONE DOLLAR



AT THE WORKSHOP ...
Everyone will learn a lot about coins and currency. If you have a collection, please leave it at home so it will not be lost. Girl Scouts will complete the patch requirements during the workshop. Parents and adult leaders are welcome and encouraged to attend. Scouts who complete the requirements at the clinic will receive a free six-month membership in
the ANA and a Fun with Money patch.
MORE FUN . . .
We encourage you to allow ample time before or after the workshop for Girl Scouts to explore the explore the Kids Zone, collector exhibits, the ANA Museum Showcase and other interesting areas of the coin show. Public registration begins at 9:30 a.m. The show is open 10 a.m. to 4 p.m. on Saturday.
LEADERS AND PARENTS . . .
Remind Girl Scouts to bring their coin designs and encourage them to wear their uniforms. Provide a copy of this flyer to
Girl Scouts planning to attend the workshop. Check-in begins at 8:30 a.m. for Session 1; 12:30 p.m. for Session 2.
PRE-REGISTRATION IS REQUIRED ...
To register, contact James Reinders at 503.816.1921 or coins2015@collect3.com. Please include Troop number, Scout name(s) and grade level of Scout(s). Please register by February 20. This event is not sponsored or hosted by Girl Scouts of America.
Printable version here