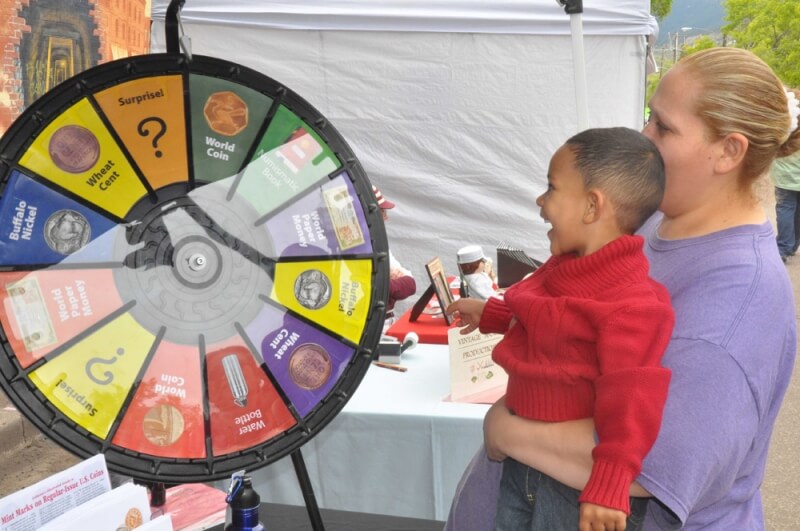 PHOTO GALLERY: Volunteers promote the Money Museum, numismatics at Territory Days
ANA members braved the rain to volunteer at Territory Days in Old Colorado City (part of the greater Colorado Springs area). The volunteers taught festival goers about the science and history behind money, and they provided free coupons to see the new Money Museum exhibit on gold and National Bank Notes from Colorado's days as a Territory through early statehood.




Scroll down to see more photos from the festival. Photos by Robert Kelley.