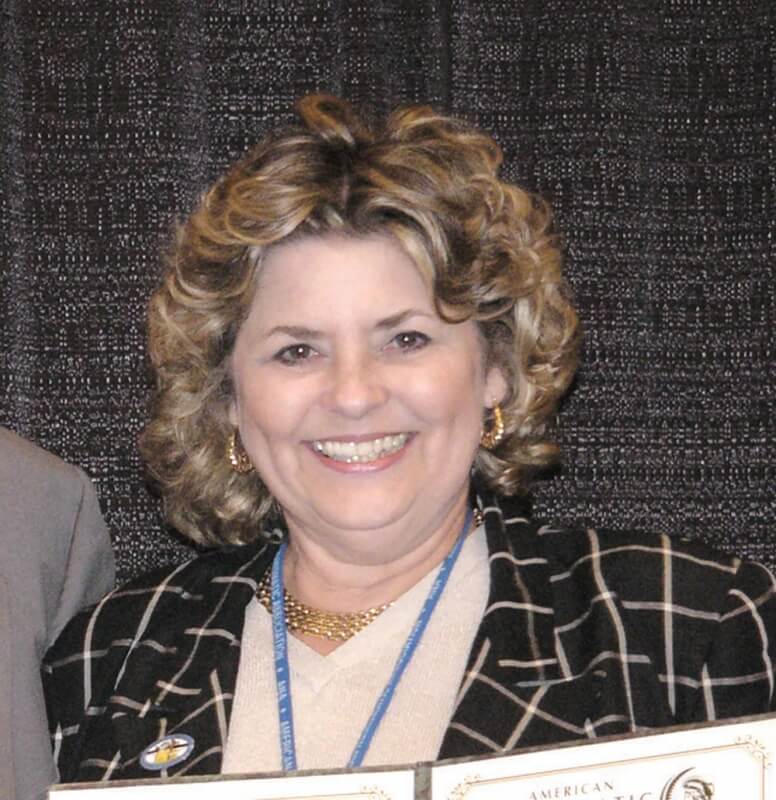 Celebration of Diane Piret's Life
Diane Piret, a rare-coin enthusiast and former dealer, was born in Staten Island on May 29, 1947. She worked professionally in numismatics for more than 50 years. Her experience spanned from small town shops to international trading of the industry's major markets. Piret began her distinguished career working at Manfra, Tordella & Brookes. There she discovered a passion for the rare-coin and precious-metals business. Once initiated into the industry, she never looked back.
Many did not get an opportunity to say their final goodbyes to her. On Thursday, August 13, ICTA is hosting a "Celebration of Diane Piret's Life" cocktail and hors d'oeuvres reception for the dealer and collector community. The event will take place from 5 to 6 p.m. in room 44 at the ANA World's Fair of Money, Donald E. Stephens Convention Center, Rosemont, Illinois. Please RSVP to rsvp@ictaonline.org by August 1, 2015.
After graduating from Hunter College with a business degree, Piret became the face of Industry Council for Tangible Assets where her sole responsibility was recruiting members. She worked vigorously for ICTA members and nonmembers alike — the entire community benefited from her success in the areas of congressional/state legislative and regulatory issues.
ICTA will establish a scholarship fund in Diane's name to enable a Young Numismatist to attend an ANA Summer Seminar. Contributions may be made in honor of Diane to the scholarship fund or to the ICTA StateNet® legislative monitoring system, which allows ICTA staff and volunteer monitors to track legislation in Congress and all 50 states in real time.
Piret called New York City home for many years before relocating with her husband to Louisiana. She thrived as a Southern belle and held close all things New Orleans. Dripping with Southern charm, the French Quarter lured her in and captured her heart. To many Piret was more than one of the giants in the dealer and collector community, she was a picture of Southern charm and warmth.
Piret received numerous awards throughout her career, including, most recently, the Professional Numismatists Guild's 2014 Lifetime Achievement Award for her more than 40 years of service to the hobby. She is also a recipient of the American Numismatic Association's 2014 Elvira Clain-Stefanelli Memorial Award for Achievement in Numismatics and the National Silver Dollar Round Table's 2014 Lifetime Achievement Award.