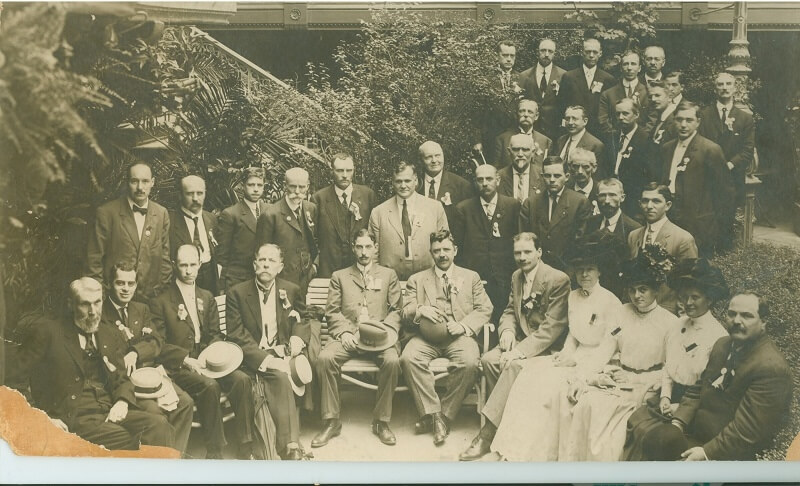 Convention History: The Year 1891
Q. David Bowers began his journey with the American Numismatic Association in 1955. He was a teenager when he held a bourse table at the annual convention in Omaha. Bowers would go on to become one of the most prolific writers in the history of numismatics, publishing numerous books and articles along the way. One of those writing projects was to record the history of the ANA.
With the help of Bowers' book "The American Numismatic Association Centennial History," The Numismatist, and other documents held in the Dwight N. Manley Numismatic Library, this series of blogs about convention history will take a look back at each convention, starting in 1891 where it all began.
In the The Numismatist it was written:
"The Committee have called the First Convention in Chicago, Oct. 7th, (Wednesday.) We hope all will attend that can possibly do so, and that the First Convention of the A.N.A., may be a success in every particular. With two-thirds of our membership in the east, and an infant organization beside, there may be some who will doubt the propriety of calling the convention so far from the majority. We however trust that the result will show that the Committee acted with wisdom in this matter.
The holding of the Convention in Chicago, should bring in a number of additions to our association, from the windy city and vicinity."
There were 31 members present or represented by proxy at the first convention in Chicago. Guests could sign up to be members of the ANA if they paid an initiation fee of 50 cents, filled out a form and had two members sign it.
Q. David Bowers' book and other periodicals about the history of the American Numismatic Association can be borrowed from the Dwight N. Manley Numismatic Library in Colorado Springs. Don't live in Colorado Springs? No problem. Books can be shipped to you for just the cost of postage. Go to
http://www.money.org/library
for more details. You must be an active ANA member in good standing to borrow books.