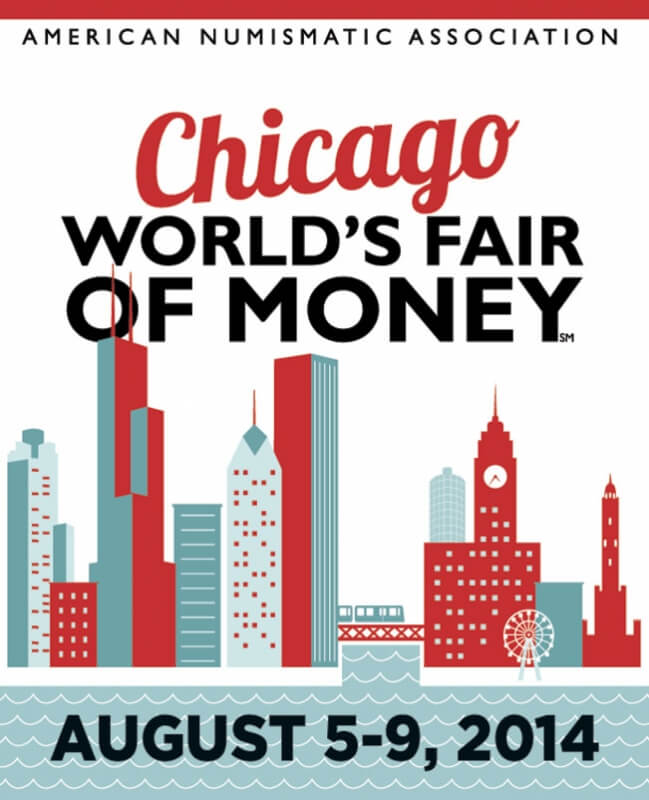 Governors to discuss site selection for 2018, 2019 World's Fair of Money
The American Numismatic Association Board of Governors will hold an Open Session and Town Hall meeting during the 2014 Chicago World's Fair of MoneySM in Rosemont, Illinois, from 8 a.m. to 10 a.m. on Saturday, Aug. 9, in Room 6 of the Donald E. Stephens Convention Center.
The meeting will be broadcast live on Money.org and WorldsFairofMoney.com. A replay will be available immediately following the meeting.
Top agenda items include:
Site selection for the 2018 World's Fair of Money. Finalist cities are downtown Atlanta, Minneapolis, Philadelphia, St. Louis and Washington, D.C.




A proposal to host the 2019 World's Fair of Money in Chicago to coincide with the 100

th

anniversary of the Chicago Coin Club.




Voting to adopt the 2014-15 Strategic Plan.




An update from the Audit Committee on the audited financial report for the fiscal year ending Oct. 31, 2013.



The full agenda can be found at Money.org.
The Town Hall will be held immediately upon conclusion of the Open Meeting. Members who cannot attend in person may submit questions in advance by email to feedback@money.org, tweet them to @ANAcoins on Twitter, leave a question on the ANA Facebook page at Facebook.com/Numismatics
The American Numismatic Association is a congressionally chartered nonprofit educational organization dedicated to encouraging people to study and collect money and related items. The ANA helps its 25,500 members and the public discover and explore the world of money through its vast array of education and outreach programs, as well as its museum, library, publications, conventions and seminars. For more information, call 719-632-2646 or go to www.money.org.
CONTACT: Jake Sherlock
Telephone: 719-482-9872
Email: pr@money.org