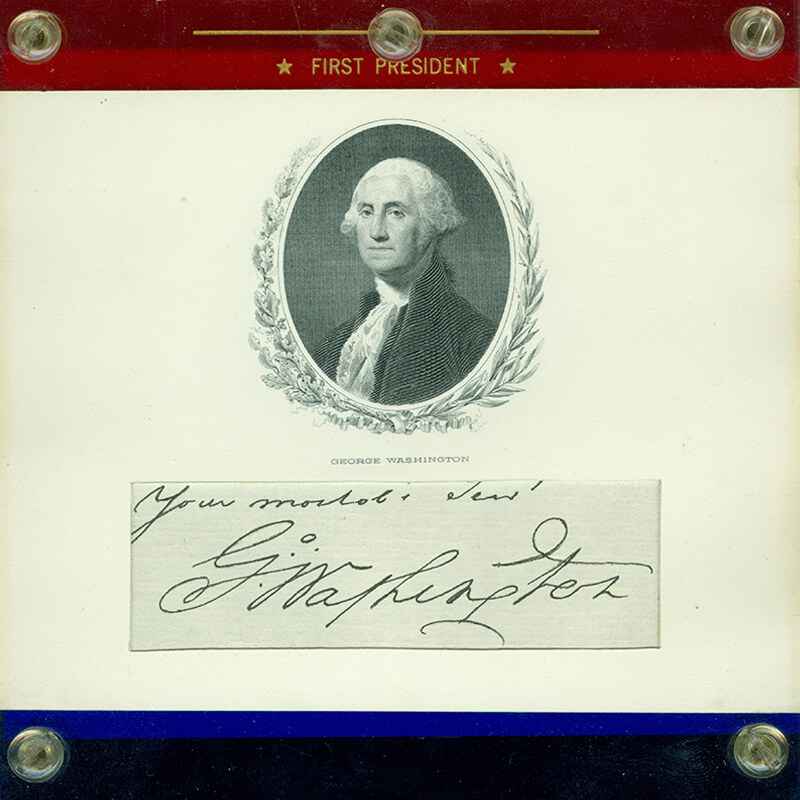 Tales From the Vault - The Markoff Collection
"With malice toward none; with charity for all; with firmness in the right, as God gives us to see the right." –From Abraham Lincoln's Second Inaugural Address, March 4, 1865
In 1979, the Money Museum received an incredible donation combining numismatic and presidential history. The Elliott Markoff Collection consists of 38 custom-made Capital Plastics holders featuring every U.S. President from George Washington to Jimmy Carter. Each holder includes:
• An official engraved portrait from the Bureau of Engraving and Printing
• An authentic signature
• Coins and tokens produced in the president's year of birth, inauguration(s), and death
• A meaningful quote, often from an inaugural address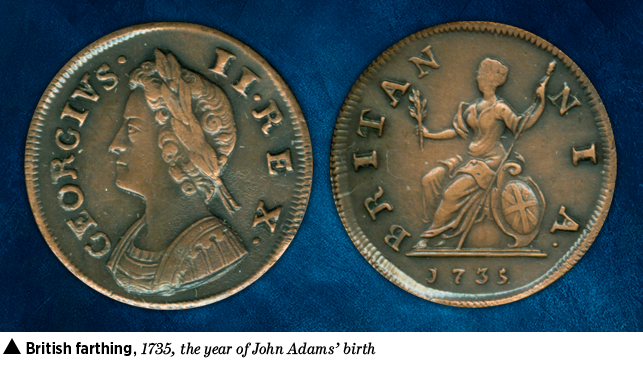 Elliott Markoff was a prominent California collector who immigrated to the United States from Poland when he was 21. He assembled his presidential collection over a 15-year period, and won awards displaying it competitively at coin conventions. At the time of its donation, only Richard Nixon, Gerald Ford and Jimmy Carter's holders were not complete. Unfortunately, Markoff died in 1982, just as he was putting together material honoring Ronald Reagan.
The Markoff Collection was displayed at the Money Museum for more than 20 years in an exhibit titled the "Hall of Presidents." It debuted at an event during 1979's Summer Seminar. In 1999, ANA Curator Robert Hoge wrote about the impact the exhibit had on visitors:
This exhibit has no equal in the Museum for vividly relating events to American chronology. It is fun for young people to see just how the presidents wrote their names and what kinds of coins they might have used when they were growing up. They can learn what coins were in public hands at the time the presidents took office and what was being minted as their careers ended. Many of the Markoff coins are among the most attractive examples in the Museum collection, and Mr. Markoff must have selected them for their variety and interest, as well as their choice state of preservation.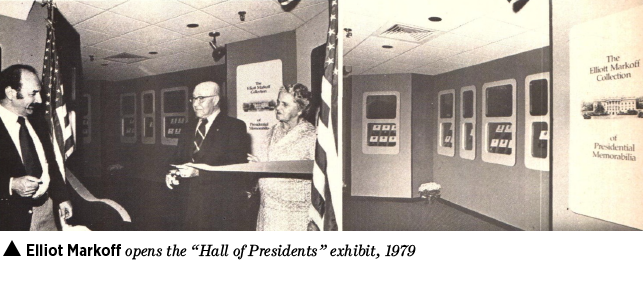 Explore the Markoff collection below. Click on the icons to view the holders for each President: