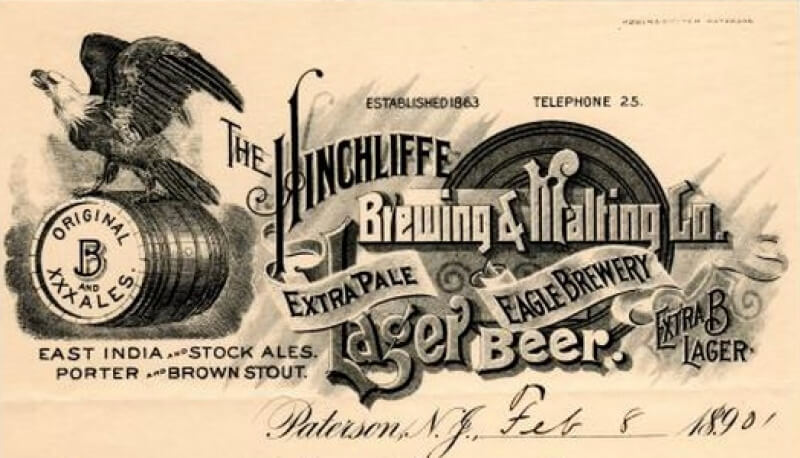 Hinchliffe Brewery Stoe Card
I spent last week at FUN. I go to shows looking for additions to my collection, but I don't have dates or mint marks to fill so I keep my eye out for something interesting. I saw the Hinchliffe Brewery store card in a dealer's case and I asked to see it. The dealer, Dick Grinolds, said it was the only one he has ever seen. He collects brewery tokens himself and threw this in his case at the last minute. Yes, he named a price and I said yes. I particularly like the raised dots added in the lettering on the reverse, plus it is an early use of aluminum for a token. The process for producing aluminum was extremely expensive before 1891 and aluminum did not come into common use for tokens and medals until the 1893 World's Columbian Exposition.
John Hinchliffe immigrated from England in 1861 and founded the first brewery, Eagle Brewery, in Paterson, New Jersey. In 1863 it became the Hinchliffe Brewery & Malting Company. He later employed his three sons and in 1890 John Hinchliffe, Jr. became president of the company. In 1891. The history is a little confused as I read it and the company likely had several name variations and partners between 1861 and 1890. The Hinchliffe Bros. name certainly dates to 1890 when their father retired. The brewery did not survive Prohibition.
Thanks to Dick, the aluminum store card now resides in my collection.