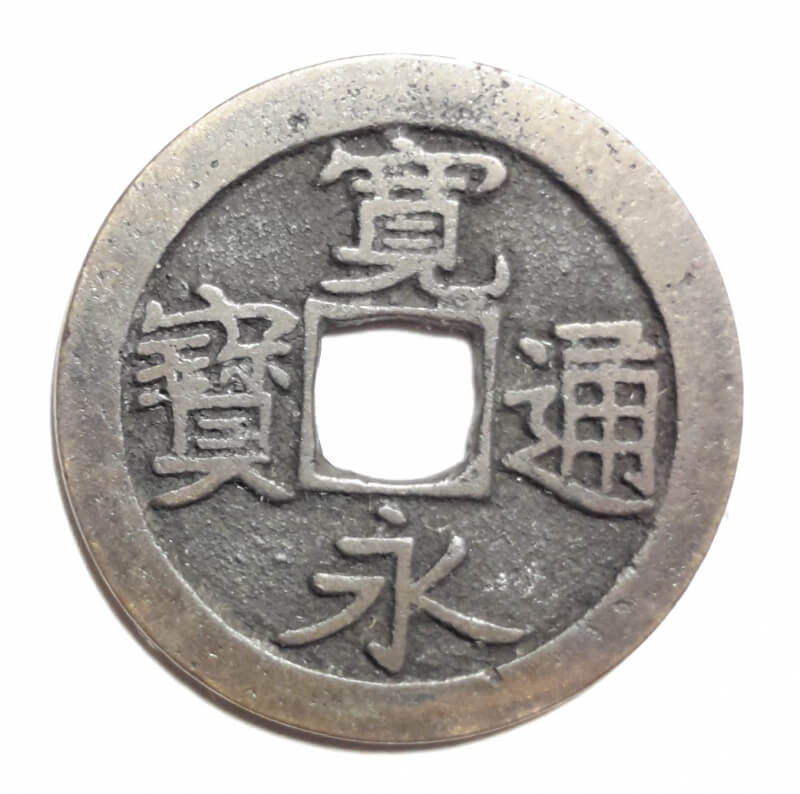 How to Tell Apart New (Shin) and Old (Ko) 1 Mon
See more articles at https://www.eikyutsuho.tk

Japanese Kanei Tsuho 1 mon coins can be divided into two major categories: ko (叀, in English: old) and shin (新, in English: new)
The old 1 mon coins were minted from 1636-1668 (although the some private issues were as early as 1626) and can be very difficult to identify into varieties. The new 1 mon coins were minted from 1668-1867 and have much more varied calligraphy, so they are easier to identify.
These two major varieties are distinguished by the legs of the Ho (寳) character (see the pictures above - the legs are outlined in red).
In the case of the old 1 mon, the legs meet at the far right. Additionally, the old 1 mon tend to have "thicker" characters.
With the new 1 mon, the legs usually do not meet at all (sometimes, however, they may meet in the middle, but they are still easy to tell apart from old 1 mon)