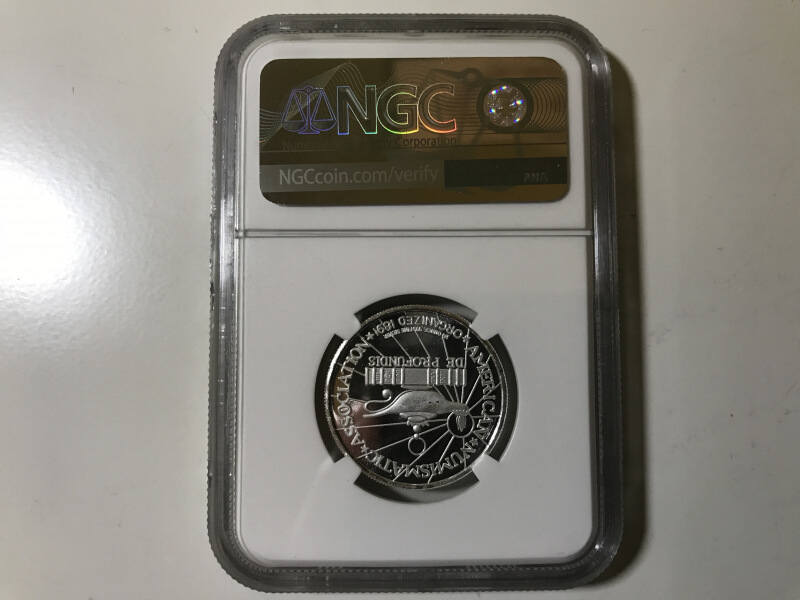 I didn't know whether to put this in the tokens category or the medals category, so I chose tokens. Thought I'd post this as it looks very nice :). Because my friend got me a membership, we both got these 1/4 ounce silver medallions. In case you're wondering the text is:
Obverse:
1891
Reverse:
AMERICAN NUMISMATIC ASSOCIATION
1/4 OUNCE .999 FINE SILVER
ORGANIZED 1891
(In Design) DE PROFUNDIS
This is a brilliant uncirculated coin, and my first officially graded coin.