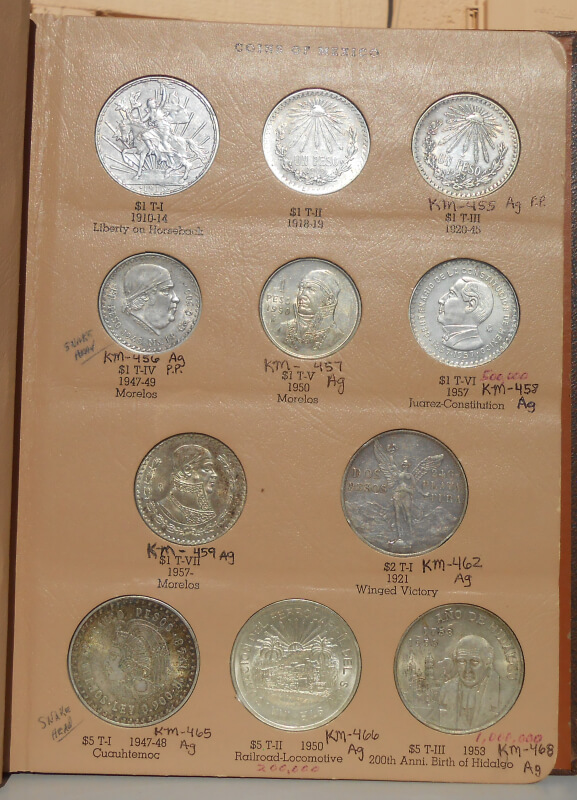 **Mexico Type Set** Page 3
Hi Numi Friends!  Here is Page 3 of the Mexico Type Set that Longstrider and I put together over the past two years!  This has been a great album as we both like Mexican coinage.  This page consists of coins from 1910-1953.  Lots of silver going on here and these coins are getting a bit more pricier...  We have One Peso's, Two Peso's and Five Peso's.  My favorites are the 1913 "Caballito" or "Liberty on Horseback" and the 1921 "Winged Victory".   
I hope you enjoy these coins!  Thanks for reading my blog and comments are always welcome!