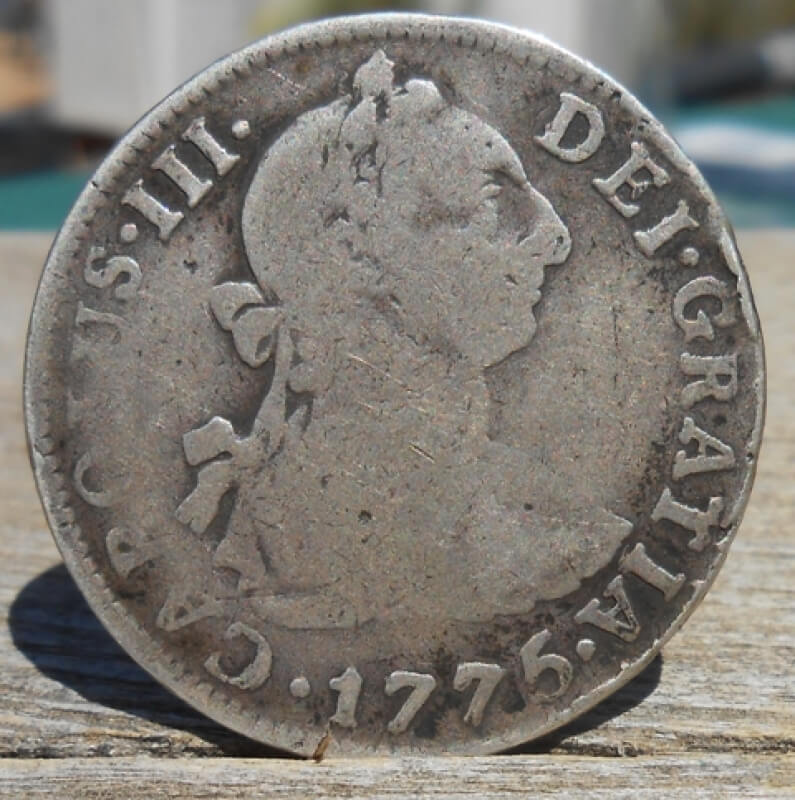 A LITTLE HELP FROM MY FRIENDS
Today I would like to share the newest purchases I got for my Mexican/Latin America coin collection. I used to be able to get these from my regular coin dealer but he was robbed about a year ago and his tray of them were stolen. He gets what he can now mostly for me. What a nice guy. I bought these last week from him. I could use some help on one of them from you guys but first what I know. There seems to be a trend on our site to break blogs up into multiple parts. So, naturally I am going to combine 2 into one.
The first one is a 1907 20 centavo piece. This is a common Mexican Silver coin minted from 1905-1914. It is made of 5 grams of .800 silver. It is 22 mm in diameter and a slim 1.1 mm thick. It has an interesting double lined reeded edge. My specimen has seen quite a bit of wear so I will describe the writing on it.
First you need to know is there are nine basic types of this short lived coin. Mine is a type 1. That means it is made of 80% silver with a small Liberty Cap on the reverse. The cap lies above an wreath of oak and laurel. The cap has rays coming off it. They are commonly called "radiant". Below that in the center is the denomination 20 with CENTAVOS and the date, 1907 below. Between the date and below it is the mintmark M for Mexico City. The Mexico City mint or " Casa Moneda de Mexico" is the national mint. It happens to be the oldest mint in all the Americas, being established, by Spain, in 1535. There are several different mintmarks for the mint but usually it is a M or a M with a small circle or zero above and between the "v" of the M. I hope that makes sense. This is where my problem lies with the next coin. Back to the 20 centavos. The obverse features the national coat of arms of Mexico, an eagle standing on a cactus with outspread wings and a snake in it's mouth. In this case it is facing right as one looks at the coin. Below it is another spray of oak and laurel. The legend "ESTADOS UNIDOS MEXICOS or United States of Mexico is above and around all that. The edge is described above. This coin has a KM number of 435.
On to my problem coin. This is a very well circulated 1775 2 reales. The obverse shows a right facing bust of King Charles III. He is wearing a laurel crown. The date 1775 is on the bottom. Around the bust is written "CAROLUS. III.DEI.GRATIA" which translates to "CARLOS 3rd BY THE GRACE OF GOD". The reverse shows the crowned coat of arms of Spain or, in this case, Hispania. That is a pair of pillars or columns wrapped in ribbon reading PLUS VLTRA. Between the columns is a crowned shield with lions, castles and pomegranates. Centered are three Fleur-de-Lis. Around all this is lettered "HISPAN.ET IND REX. Om.2r.F.M." Translation "KING OF SPAIN AND THE INDIES.MEXICO CITY.2 REALES.FM". Here in lies my problem.
The mintmark on this coin is an M with N as part of it. The N goes over the right leg on the M. Know this coin should be made in Mexico City. I can not find this mintmark anywhere. Any help out there? Also the assigners initials are wrong. They are M.J. They should be F.M.. Help??
O.K. The particulars. The coin is 6.75 g of .9027 silver. It is 28 mm around and is 1.2 mm round with a corded edge. It was made between 1772-1784. It's KM number is 88.2. I hope you enjoy what was to be a short blog. Hopefully you learned something. Maybe someone smarter than I can explain my questions. Thanks for looking everybody. Please feel free to comment me.
SOURCED;
Standard Catalog of World Coins 1980 Edition
en.numista.com
Whitman Encyclopedia of Mexican Money Volumes 1 and 2 Don and Lois Bailey 2014
Thanks to a members comment below, User_4281, I now can tell you that my 2 Reales was minted in Lima, Peru. It has a KM number of 76. It was minted from 1772-1789. This is exactly what we should be doing here. Learning and helping each other to learn. Thanks very much Ralph for your help!