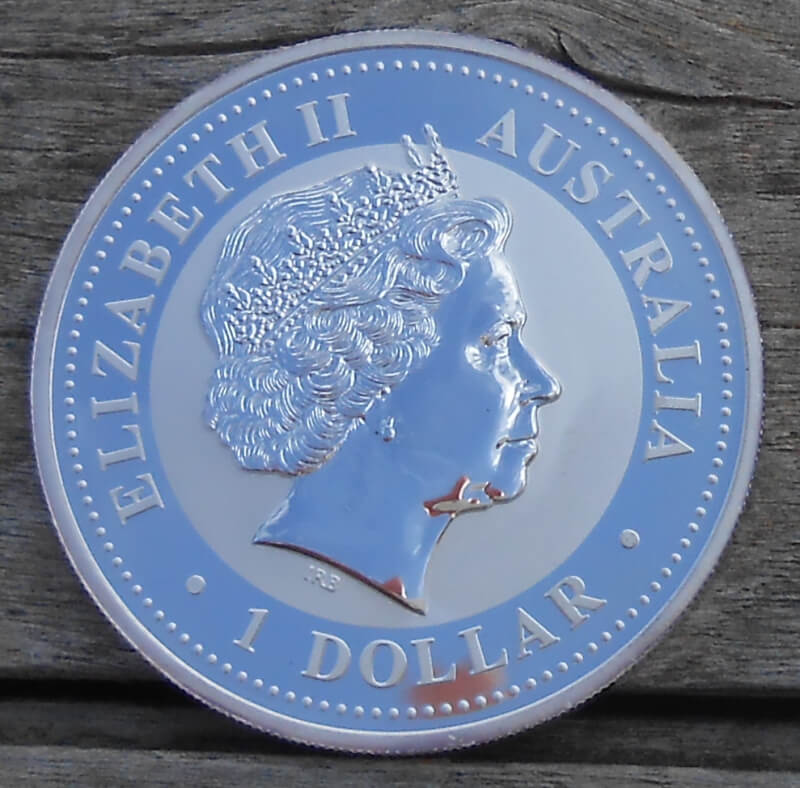 Today I would like to share a nice little pick up I got at a resent coin show I attended in Las Vegas this month. Below is a beautiful BU 2008 Australian Kookaburra. This particular year issue is somewhat difficult to find. I feel very lucky to have found it. There was a mintage of only 300,000 which is fairly low for this popular series.
   The specs on this little beauty are as follows; it was made in the Australian mint in Perth. This one troy ounce coin is 2.98 mm thick and has a diameter of 40.6 mm .999 silver. With a denomination of $1 Australian, it qualifies as a coin. The Kookaburra series has been made at the Perth mint since 1990. It is a favorite of collectors. I like it as the reverse changes each year, bringing me art in coinage.
   The obverse always features her Majesty Queen Elizabeth ll. This year she is facing left. She was designed by Ian Rank-Broadley. The reverse features a kookaburra bird perched on a barbed wire fence next to a spider's web. It was designed by Shevaun Buschenhofen.
   I find these coins to be a beautiful design and a nice addition to my collection of Silver American Eagles and Mexican Libertads. They offer a relatively low cost way into a great series. Thanks for looking. Please check out the photos and feel free to comment.
SOURCES:
The Pert Mint