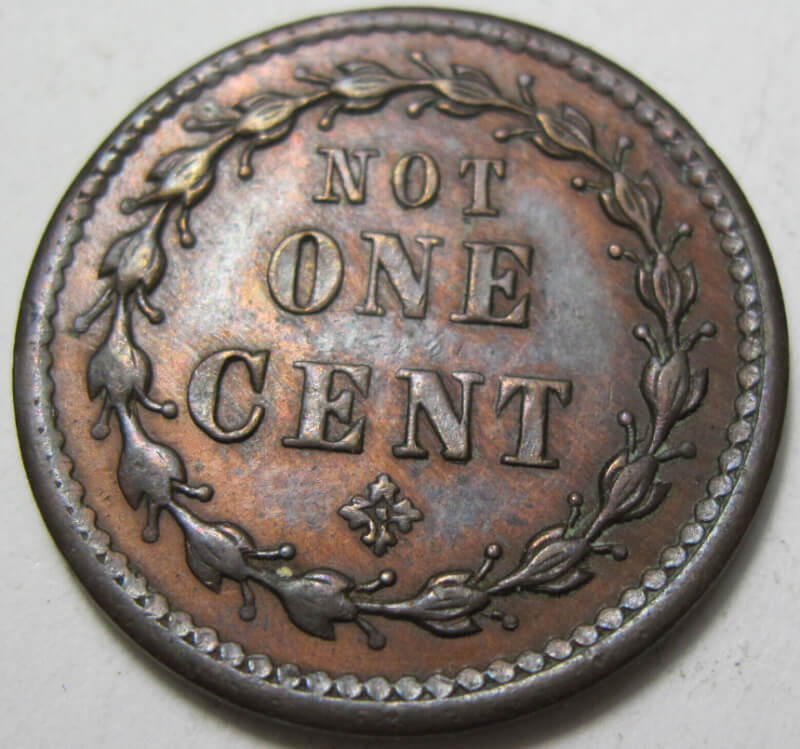 Coin Thoughts #129 by "SUN"
THE NEW, THE OLD, & 10 YEARS
THE NEW
Utah, The Beehive State,  is introducing  a  new state flag with a Beehive in the  center.  The current flag has the State Seal.  The white represents snow covered  mountains, the red represents the red rocks in southern Utah, the part of the country where I decided to enjoy retirement living (had lived in Nebraska).  Had to include a couple of photos showing the red rocks in Zion National Park, 25 miles from my house.  Zion National Park had 4.8 million visitors in 2022.  The Beehive on the flag reminded me of a  Patriotic Civil War Token in my collection.
THE OLD
The Civil War Token is know as 188/384.  The father and son duo of George and Melvin Fuld, experts in the research of Civil War Tokens assigned numbers to the different die designs..  The lower number is considered the obverse.  The die was designed by Charles D. Horter and the tokens were struck by Emil Sigel.  The token is listed as a R3 on the rarity scale which means that between 501 to 2000 are believed to exist.
10 YEARS
I cannot believe I have been blogging for almost 10 years..  On Valentine's Day 2013 I had major back surgery that last 6 1/2 hours. While recouping and wearing a plastic turtle shell for 13 weeks I wrote my first blog.  I have seen many blogger come and go.  I have communicated and made some VERY GOOD  friends on the site, or should I say, some MINT STATE friends.  Mike always keeps in touch with me.  I even was able to meet Longstrider and Kepi for lunch one day on my travels.  We had good food and great conversation at Applebee's.  It was like we knew each other for years.  I want to thank everyone for reading my blogs and commenting on them.  "SUN"  Southern Utah Numismatist.
Reference:
 A Guide Book of Civil War Tokens by Q. David Bowers
Patriotic Civil War Tokens 1861-1865 by the Civil War Token Society based on the works by George and Melvin Fuld.