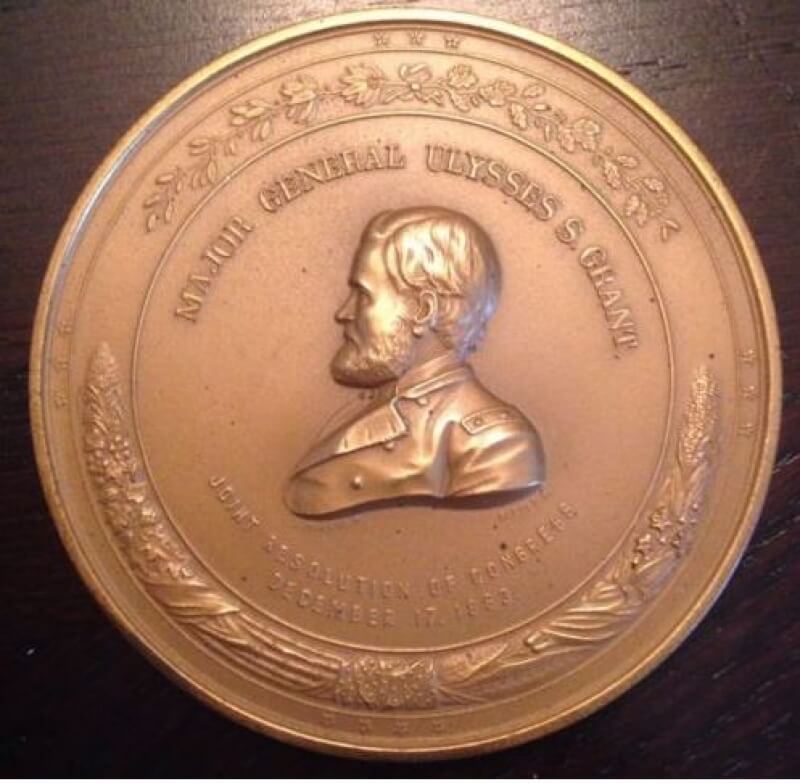 Coin Thoughts #15 by "SUN"
Major General Ulysses S. Grant
As I find myself not able to afford the coins to complete my coin series. I have been directing my attention to medals. Medals are great additions to any collection.
This Civil War medal to honor Major General Ulysses S. Grant was first struck in January 1865. The medal was 105mm in diameter. The mint has struck re-strikes in 76mm.
The following description is from R. W. Julian book, " Medals of the United States Mint, The First Century 1792-1892."
Obverse: Bust to left with legend MAJOR GENERAL ULYSSES S. GRANT JOINT RESOLUTION OF CONGRESS DECEMBER 17, 1863, the whole surrounded by a very ornate frame of wreathes and thirteen stars.ANTROBUS. D. AND PAQUET.F. below bust.
Reverse: Allegorical vignette of Commerce looking down on two views, one labelled VICKSBURG to left and CHATTANOOGA to right and separated by trophies of war. She holds a plaque labeled DONELSON in her right hand while her left covers part if a cornucopia with a furled cloth. To the left of the figure is a circular part representing, as labeled, the MISSISSIPPI RIVER with four steamboats. All of this surrounded by thirteen stars as on the obverse.