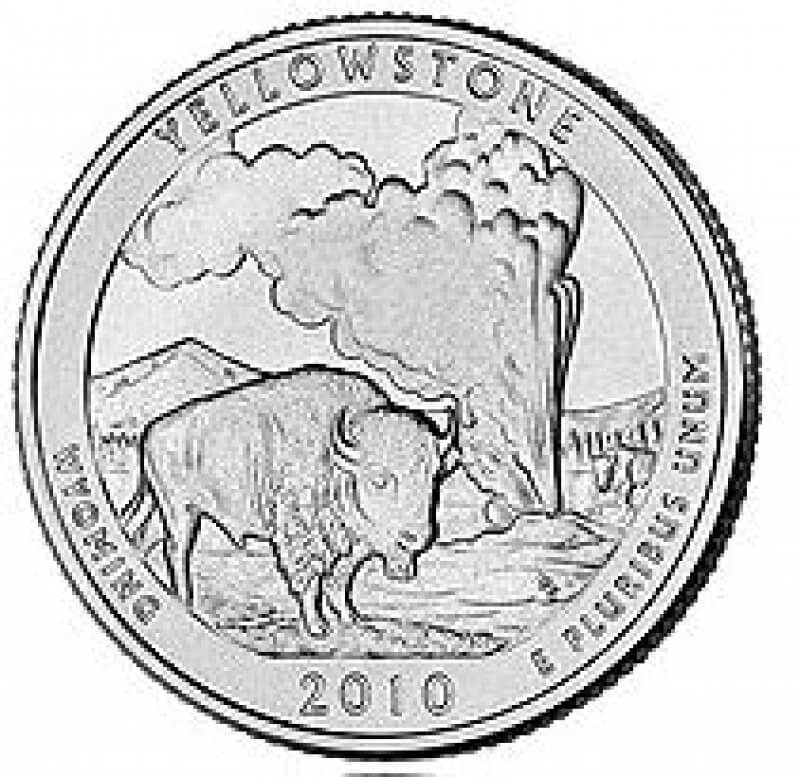 Coin Thoughts #2 from "SUN"
Are Commemorative Coins boring? The sales of this years commemorative coins are lackluster. With over half the year gone and with the bulk of the sales taken place, the sales of the Mark Twain Silver Dollar is about 25% of the maximum mintage, while the $5 gold piece is around 17%.
The National Park Service Centennial coins do not fare any better. The dollar coin is around 15% of the maximum mintage, while the $5 gold piece and half dollar are around 18%. The design of the National Park Service silver dollar is a re-hash of the Yellowstone National Park Centennial Silver Dollar (1999), which was struck two years after the centennial of the park, and the "America the Beautiful" quarter program(2010) for Wyoming. All three coins depict the geyser "Old Faithful". Two of the coins have a bison near the geyser, the bison are not near "Old Faithful." You will fine the bison in the range land of Yellowstone National Park. Just think if the mint would have teamed up with the parks and sell the coins at the visitors centers. How many coins could be sold? I live near Zion National Park, and there will be close to four millions visitors this year. If you take 1/10 of 1% of the visitors, the mint would sell another 4,000 coins, spread this to all the parks in the country, the sales could amount to something, and maybe get some new collectors.
Next year, the mint will strike commemorative coins for the Lions Club and Boystown (Nebraska). Boystown will be the first modern commemorative (since 1982) to be struck for a town. Town commemorative were not big coin programs in the past. Like the Boy Scouts Commemorative in 2010, the mint is going to be "politically correct" by including a female on the design(Yes, I know there are females at Boystown). I think a good design would be Father Flanagan, the founder, and the statue "He Ain't Heavy, He is My Brother."