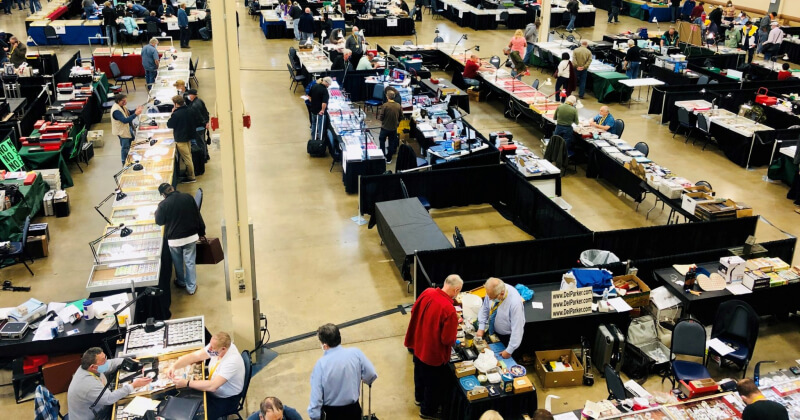 A Very Successful PAN Show (but w/o me)
| Mokie
My report about this fall's PAN show will be short and painful.  As many of you know, I have been managing the PAN KidZone at the show for the last two years.  Of course, our Spring show was cancelled due to COVID, and our ongoing Fall show had been scaled down quite a bit but I thought, OK, it will still be fun and the Kids will still enjoy themselves. 
Then COVID reared its ugly head in my household, my Wife started feeling ill this past Tuesday and thought she might have Covid. By Wednesday morning she was feeling a little worse.  Since it was literally the day before the show started, I had to email Pat McBride the show runner to let him know we had a possible COVID infection in the Johnson household and I would not be able to volunteer during the run of the show, 29-31 October.
Lisa and I have both had our nasal swabs taken on Friday, but we still do not have results.  I have had a mild (like in the mid 99-degree range) fever and that appears to be my only possible symptom.  Lisa is also feeling much better but of course, many folks have been infected without even realizing it and the coin show is heavily attended by older folks, some of whom are not in the best of health.  So out of an abundance of caution, I could not attend.
I did end up going to the show venue for an hour, Since I had most of the supplies for the KidZone, I felt an obligation to deliver them and help set up the KidZone table.  The area we were allotted for the KidZone was much smaller than usual but plenty of room for some minor Halloween decorating, putting out the auction lots, putting out the freebies, and generally getting ready for the onslaught.  I arrived two hours before the doors opened so the floor was very sparse and it was easy to maintain miles of distance between myself, the dealers, and the other volunteers.  Keeping my fingers crossed that all goes well, and the Kids have a good experience.  I can't wait for our Spring 2021 show and back to normal procedures (hopefully). 
PS- Pat, the Showrunner, told me the attendance on Thursday and Friday was higher than normal, I think there is a lot of pent-up demand among us numismatists.  (: