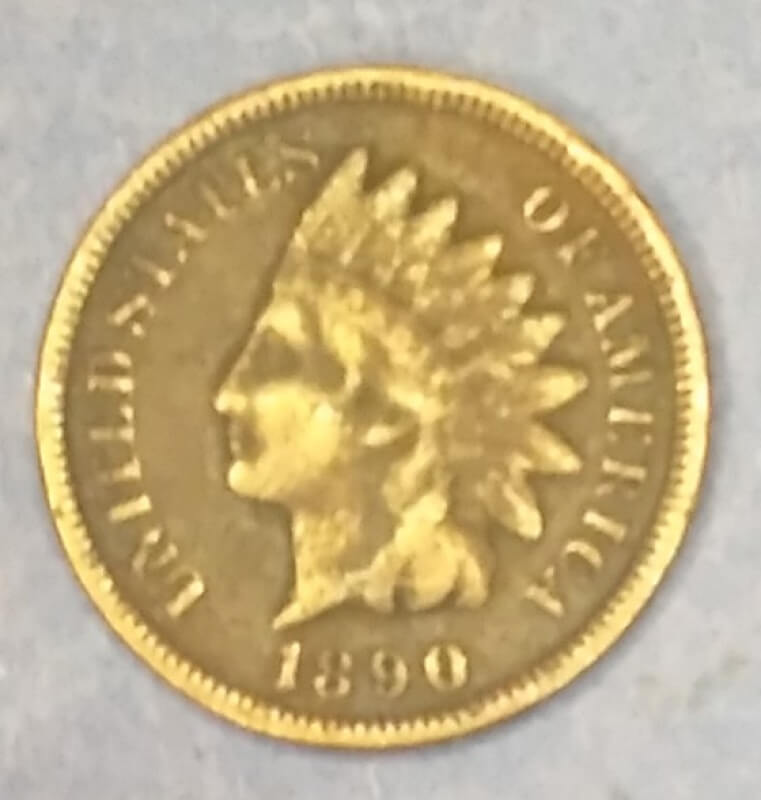 Beautifully designed by James Barton Longacre this one cent version was in production since 1859 until replaced by another design in 1909.á

This Indian head cent is 95% copper and 5% zinc/tin alloy.á

The USA was in the midst of heavy political, territorial and economical transformation. Americans were becoming concerned about the ups and downs of the financial markets since 1837. A new balance was searched within the government so the Nation would be able to face the demands of a competitive industrial era abroad.á

The US President un this year was Benjamin Harrison and the two states that entered the Union were Idaho and Wyoming both in July 1890. This cent coin evokes historically the changes America went through this new last decade of the nineteenth century.

In my own words.
For further details about this item and others please visit my collections section.

AC Coin$
Freedom. "Never give up."
"In God we trust."