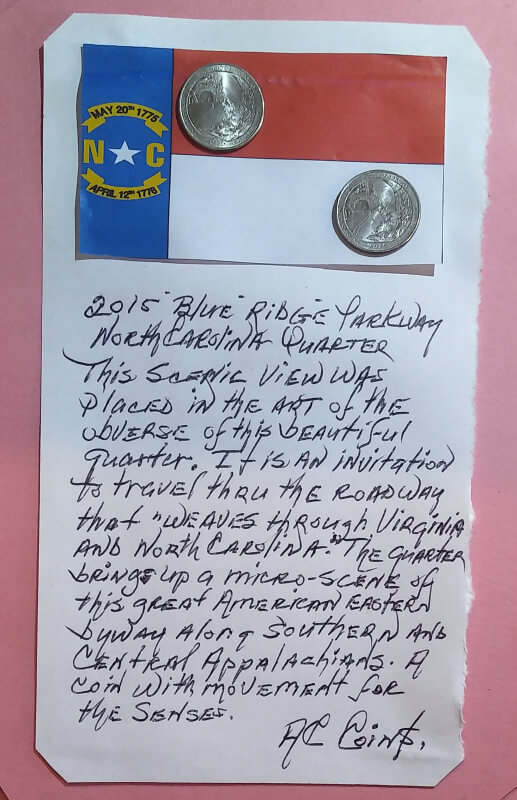 2015 Blue Ridge North Carolina Quarter
Issued under the America The Beautiful Series, this Scenic quarter reminds continental and visiting travelers of this roadway and its surrounding mountains of one of America's most attractive sites.

The Blue Ridge Parkway is a scenic 469 miles of roadway that weaves through Virginia and North Carolina. Spanning the southern and central Appalachians, the Blue Ridge Parkway offers an exceptional glimpse of the region's vibrant living traditions and biodiversity. 
 Please do me a favor,,,, If you are here, push the follow me button by my username. For further details about this coins and others please visit my collections section. Thanks,
∆ While in the corresponding collection post, please LOOK, for specific mystery details hidden within this beautiful coin's obverse art.
***AC Coin$.