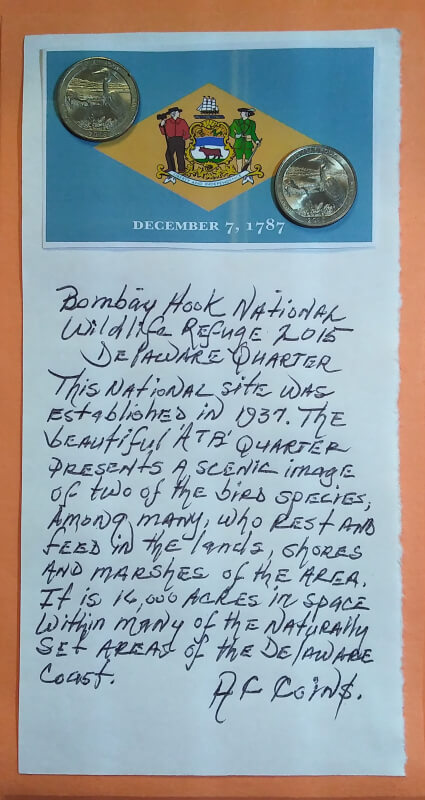 2015 Delaware Bombay Hook Quarter
***Part of the America The Beautiful Series, this great quarter issue evokes wildlife protection along the gorgeous Delaware coast.

The Bombay Hook National Wildlife Refuge is a 15,978 acres (64.66 km2) National Wildlife Refuge located along the eastern coast of Kent County, Delaware, United States, on Delaware Bay. It was established on March 16, 1937, as a refuge and breeding ground for migratory and wintering waterfowl along the Atlantic Flyway. The Refuge was purchased from local land owners with federal duck stamp funds. @wikipedia.

. From the bottom of my heart, Please do me a favor,,,, If you are here, push the follow me button by my username. For further details about this coins and others please visit my collections section. Thanks,
∆ While in the corresponding collection post, please LOOK, for specific mystery details hidden within this beautiful coin's obverse art.
***AC Coin$.