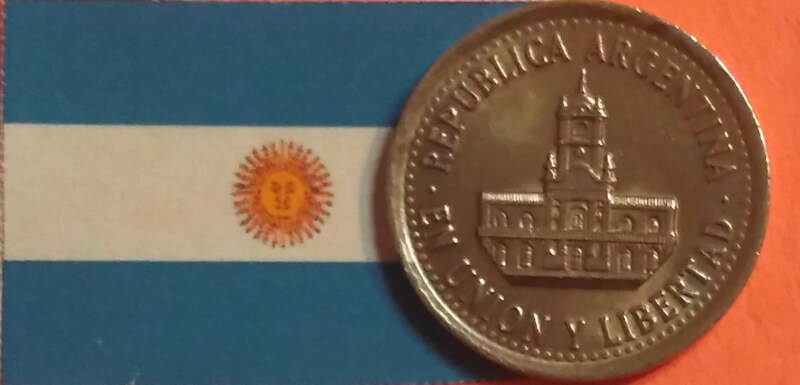 The peso originally as the "peso convertible" is the currency of Argentina, identified by the symbol $ before the amount in the same way as many countries using dollar currencies. It is divided into 100 centavos.

The Argentinian Peso is coded in World Monetary Exchange as ARS.

This type of coin circulated from 1993 to 1996.