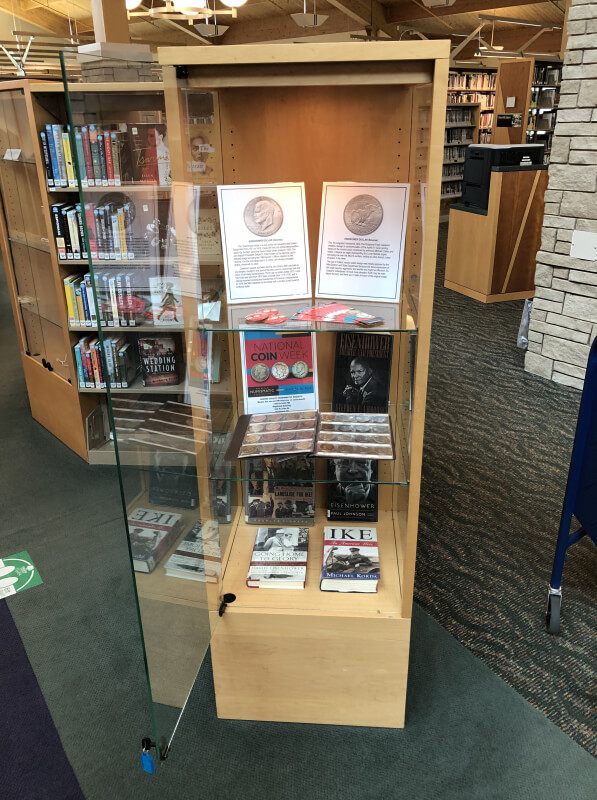 National Coin Week Display in Milford, MI
Each year, American Numismatic Association (ANA) member club the Huron Valley Numismatic Society (Highland, MI) puts up a small National Coin Week (NCW) display at the public library in Milford, MI. This year's display features the Eisenhower dollar and includes a couple of posters describing the obverse and reverse of the coin, a Harco album with a collection of the big rounds, some NCW promotional items supplied by the ANA á(book marks and buttons) and a half dozen books on Ike that staff pulled from the stacks.
The display seen in the accompanying photo greets visitors for three weeks - NCW and the two weeks bookending it.