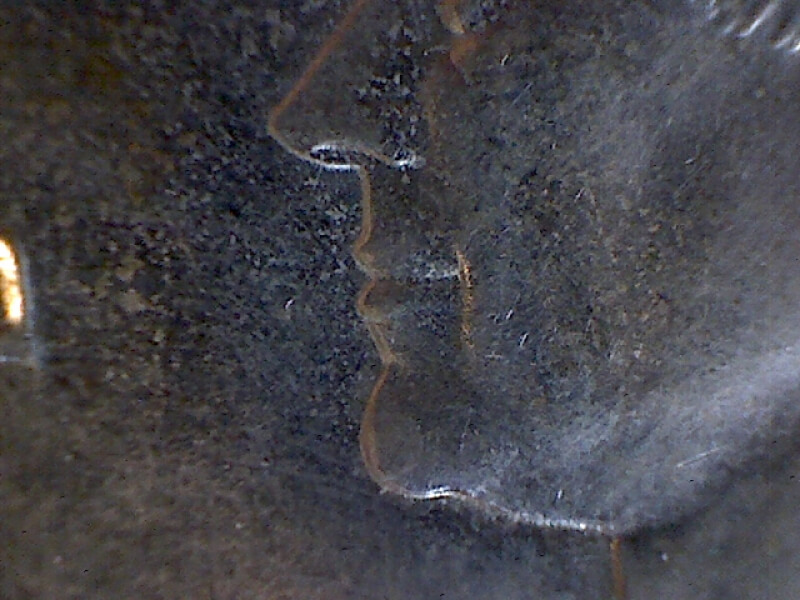 I first learned about electronic magnifiers at the 67th Florida United Numismatists (FUN) Convention when we stopped at the CONECA table. CONECA is The Combined Organization of Numismatic Error Collectors of America. When I showed someone at the table some coins I thought were errors, he told me to get an electronic magnifier. He told me that an electronic magnifier would help me be able to see coin details a lot easier and that it would help me be able to find errors. An electronic magnifier is a magnifying glass that you plug into your computer, and a picture of the coin that you put under your magnifying glass that is magnified appears on your computer screen. It helps numismatists and coin collectors by magnifying and making larger the coin or area of the coin to show greater detail. In numismatics and coin collecting, small details can make a big difference. Sometimes a small difference on a coin can change the value by thousands of dollars! An electronic magnifier can help identify these differences. They can be used in grading and also for finding errors and varieties. It is useful for coin grading because it lets you see scratches and luster on the coin. It works for finding errors and varieties because you can see doubled dies, die cracks, transitional die varieties, and many other errors a lot easier.
          After I got home from the FUN Convention, I was at the house of one of my coin club friends, helping him clean out his shed. My friend brought out picture frames, books, antiques, clothes, extension cords, and other things. He said I could sell them to make money to buy coins with. Then he brought an electronic magnifier out of his shed and said that I could have it. I was really excited! That night I spent a lot of time looking at my coin collection. While I was looking at my nickel collection, I put a 1949-D nickel under the microscope and saw a D over S. It was so small of an error that I couldn't see it with my eyes. The electronic magnifier really helped! A couple days later I was looking at my half dollar collection with the magnifier and I found a 1966 (40% silver) Double Die Obverse. I looked on the internet and found that this variety is worth about $20. This month I found a 1911-S, S over S repunched mintmark Lincoln Cent. The electronic magnifier is very helpful in finding errors! I would not have known that any of these coins were errors without having the electronic magnifier. 
          If you get an electronic magnifier, be careful to get one that has the features you want.  I like on mine that you can change the light on and off. I also like that I can adjust the focus and the magnification. 
          Electronic magnifiers are very helpful for collectors that want to grow in their collecting ability.  I am very grateful to my friend because he gave me an electronic magnifier.