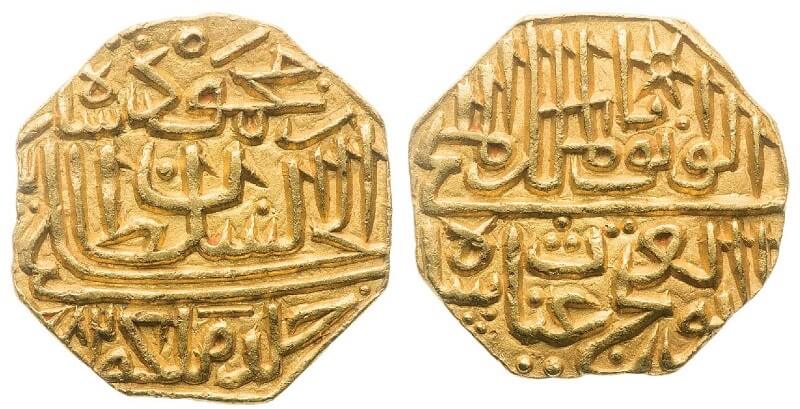 Unusual Shapes of Coins in Ancient and Medieval India
Unusual Shapes of Coins in Ancient and Medieval India
It is now well known facts that first square shaped coins were minted in India, perhaps they were un-inscribed cast copper coins along with Punch Marked Coins known as PMC. (See the Image of Cast Copper Coin)
Once I was wondering that only medieval sultanate of Malwa (15-16 Century CE) issued square coins after a gap of almost 1500 years. And yes, Rhombus and Octagonal coins of Malwa were the first unusually shaped coins of India or probably in the world.
In modern times, we find odd shaped coins including coins in the shapes of map. Triangular coins are new introduction in modern world.
BUT, I was wrong. I got "The Base-Metal Coinage of the Western Satraps in India" by A M Fishman and I find:
Rhombus coin: #3.1
Square coin: #4.11
Octagonal coin: #11.3 / 11.8
TRIANGULAR COIN: # 23.15 lead unit of 2g, 14-16mm along each side.
This is about way back- some1700-1800 years ago.
In 15-16th Century CE, a small part of central-western India was ruled by Malwa Sultans. They became independent after fall of Delhi sultanate.
The most beautiful and innovative coinages were minted by them, the distinct features were square flans, profuse use of variety of min marks/ornaments, some rhombus and mihrabi shaped silver coins and lately appearance of some rare hexagonal and octagonal shaped silver and gold coins. (See images)