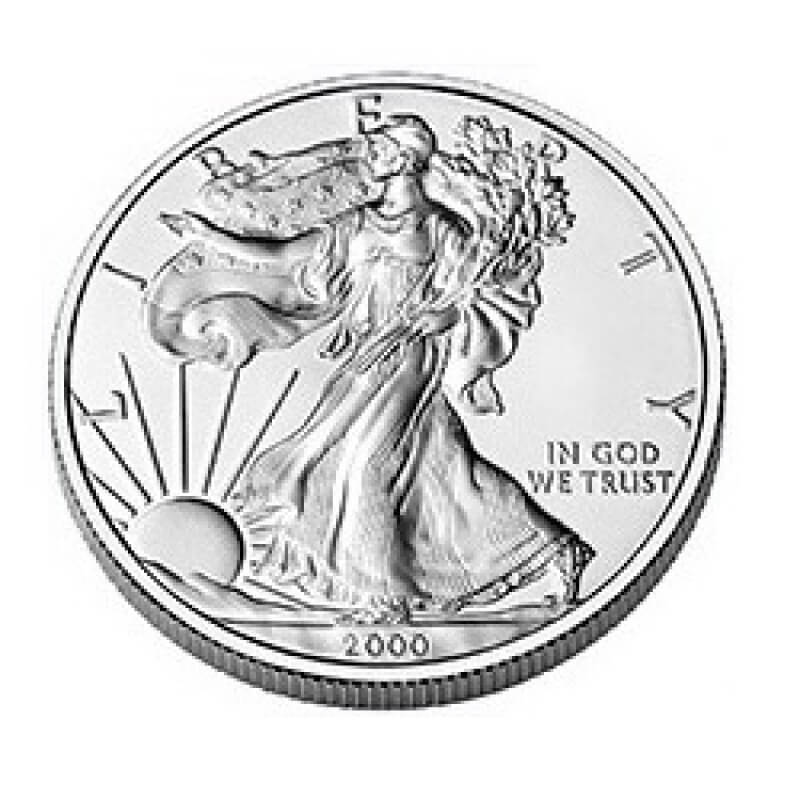 The American Silver Eagle
Introduction:
The American Silver Eagle is the first official silver bullion coin of the United States. Due to increased demand in silver these coins were minted.
The Proposal:
The planning for the coin goes all the way back to the 70's where the government had plans to sell off silver from the Defense National Stockpile. The United States had realized that they had saved up enough silver for strategic means. On May 27, 1982 Senator McClure proposed a bill to provide a way to dispose all the excess silver saved up in the Defense National Stockpile with the making of silver bullion coins. Then on June 30th a similar bill was proposed by Representative Larry Craig. Both bills were overruled so no bullion coins were made. Exactly eight months later on January 27, 1983 Senator McClure tried again proposing the same bill. McClure said that if we were forced to sell the excess silver why not sell it to the American people who would buy it for more if it was in a form of a government issued bullion coin? But again his proposal was overruled. So three times the Silver Eagle had failed to come into existence. McClure proposed again for the making of these coins on June 21 of 1985. This time though the Senate finally passed it and the House of representatives voted on it three days later and the bill was approved. Fifteen days after that, President Ronald Reagan signed the bill, which meant that American Silver Eagles could finally be made!
The First Coin:
The first Silver Eagle was minted in San Francisco on October 29th, 1986 during the striking ceremony Secretary of the treasury James A. Baker minted the coin as he said ,"I don't need a pick and shovel to start the San Francisco Silver Rush of 1986." Indeed he was right, the San Francisco Silver Rush had begun.
The End?:
It had seemed inevitable. The American Silver Eagle program would end in 2002 due to the shortage of silver in the Defense National Stockpile. Legislation was required to continue the coin series that seemed to be at the end of its years. But Senator Harry Reid proposed the "Support of American Eagle Silver Bullion Program Act," to continue the series. The bill was passed by the House of Representatives and the Senate to continue the series.
Conclusion:
Last year in 2016 the series celebrated its 30th anniversary and now today, 15 years after the continuation of the coinage, the series is going stronger than ever.