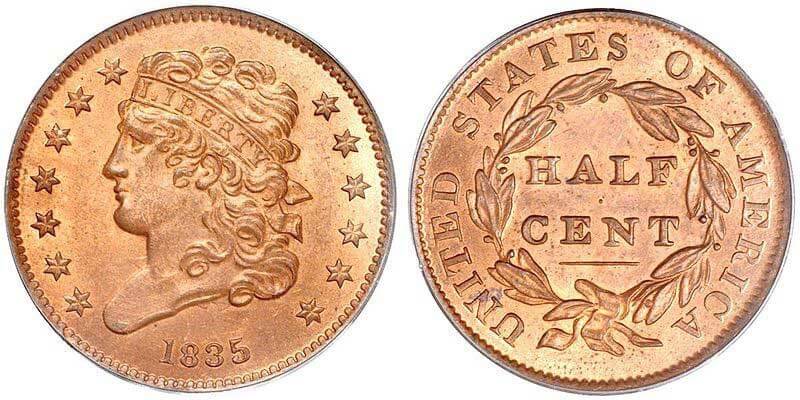 History of the Half-Cent Coin
Hello, this is my first blog, I figured I would start engaging this site a little more by posting some history of various coins, paper currency and possible tokens. Also if you would like more information, feel free to ask about the currency and tokens I feature, I would be more than happy to elaborate more on my knowledge for you! I hope you guys enjoy!
The half cent is the lowest face value coin struck by the United States. The designer of the coin is unknown but the engraver was Henry Voigt. This denomination of coinage was authorized on April 2, 1792. The original weight of the half cent was to have been 132 grams, but this was changed to 104 grams by the Act of January 14, 1793, before coinage commenced. The weight was again changed, to 84 grams, on January 26, 1796, by presidential proclamation in conformity with the Act of March 3, 1795.
The half cent featured 5 different design changes which included: Liberty Cap, Head Facing Left (1793), Liberty Cap, Head Facing Right (1794-1797), Draped Bust (1800-1808), Classic Head (1809-1836), and the Braided Hair (1840-1857) It was later discontinued by the Act of February 21, 1857. All coins were struck at the Philadelphia Mint throughout its production.
During the period from 1836 through 1848, coinage consisted entirely of Proofs and in very small quantities, causing a very noticeable lapse in the series for most collectors.