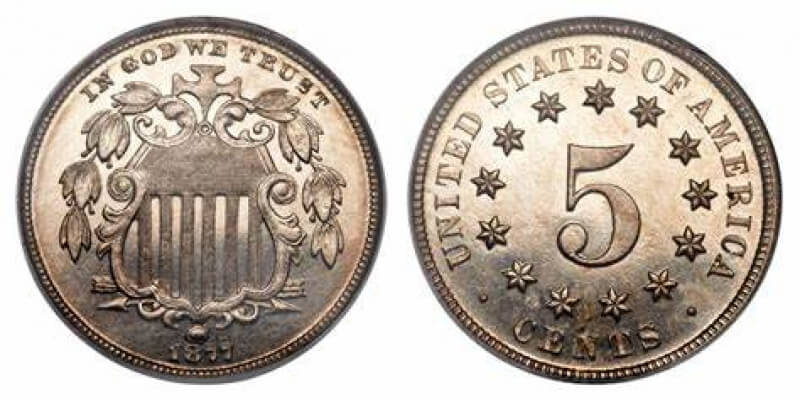 James B. Longacre, 4th Chief Engraver of the U.S. Mint
Born on a hot August night, it was the 11th of 1794  in Delaware county Pennsylvania to Sarah and Peter Longacre.  James Longacre  went on to become an important historical figure of great stature. He was responsible for bringing to fruition many beloved coin designs that we treasure today.
Sadly, James's mother died when he was young. After his father remarried and at age 12 (see first image), he left home to go to Philadelphia to seek work and a life on his own. He apprenticed himself to a book store owner and was taken in by the owner and his family, a Mr. Watson. 
Watson realized that young James had quite talent for portraiture. because of this recognized talent he released him from the apprenticeship, though they remained close throughout his life.
Longacre then became apprenticed to George Murray of the engraving firm of Murray, Draper, Fairman and Company, a firm that was originally established by the first Chief Engraver of the Mint, Robert Scot. Also employed there had been Longacre's predecessor at the mint, Christian Gobrecht. Longacre's major works at this firm included portraits of George Washington, Thomas Jefferson, and John Hancock.
 As a result of the great quality of his work, he was able to open his own business in 1819. Unfortunately, due to the financial panic of 1837, his business collapsed and he was forced to declare bankruptcy. However, he was able to persevere through this personal setback and later opened a bank engraving note company that was quite successful as each of the states were issuing their own bank notes.
Upon Christian Gobrecht's untimely death, Senator John C. Calhoun nominated and shepherded Through the appointment of Mr. Longacre to the position of chief engraver in 1844.
It seems though that Longacre was rather impolitic and he did not attempt to curry favor for his appointment with Robert Patterson, who was the mint director. He was appointed to the position by President John Tyler over the displeasure of Mr. Patterson and this political miscalculation was to cause problems for Longacre for years to come. Probably the fact that this was a recess appointment that bypassed Congress's approval did nothing to diminish the discord as Patterson had no opportunity to rally his faction against the appointment for one of Patterson's hand picked successors to the position. It also did not help that Patterson and Peale did not like Calhoun because he was a Southerner.
And so, as Q, David Bowers so aptly put, Longacre "found that he had entered a hornet's nest of intrigue, politics, and infighting, dominated by Franklin Peale chief coiner of the mint since 1839".
From what I have learned from my research which I also touched on in an earlier blog, Peale was a real weasel who could be easily identified in today's political environment as a "swamp dweller". He monopolized the mint's equipment and materials to prevent Longacre from carrying out the duties that defined his duties in order to prevent Longacre's designs from being adopted, though he was not successful in that endeavor. He used the assets and manpower of the mint in a complete abdication of his fiduciary responsibilities to our nation's mint in order to benefit himself. These acts included skimming bullion and using mint employees to perform work for his home and other tasks all at the tax payer's expense. When he was finally caught and held responsible he had the unmitigated Gaul to expect severance compensation. This meritless claim for wrongful termination was summarily dismissed. 
Longacre was a prolific designer and many of us avidly collect his designs. Pictured below in order of denomination are the Flying Eagle cent, Indian Head cent, Two Cent, Three Cent Silver (three types), Three Cent Nickel, Shield nickel, Liberty Half Dime Reverse, Liberty Dime Reverse, One dollar Gold (three types), Three Dollar Gold and Liberty Gold Double Eagle.
Longacre also proposed at least three pattern coins that were not adopted. They were the Judd 239 Half Dollar, the Indian Head nickel ( I was unable to find a reverse design for this) and  the Judd1643 twenty dollar gold coin.
Like his predecessors, Longacre died suddenly and unexpectedly while still active as the Chief Engraver. Critics of Longacre's works can be summarized by art historian Cornelius Vermeule who in 1970 write that Longacre's coins were "uniform in their dullness, lack of inspiration and even quaintness. His patterns and circulation coins were a step back from the art of Sully,  Peale, Hughes and Goebrecht. Whatever his pervious qualities as an engraver of portraits, he seems not to have brought much imagination to his important post at the Philadelphia Mint."
Lee Mackenzie, though, considered Longacre's work as important for its use of American symbols and representations of American Indians. He believed that Longacre was a major influence on later works by George Morgan, Victor Brenner and Augustus St. Gaudins.
Q. David Bowers wrote that Longacre is widely admired by Numismatists and his artistic vision graced 60 years of American coinage.
Today James Longacre lays at rest peacefully at The Woodlands Cemetery in West Philadelphia, Pennsylvania. His grave can be found at Section C, Lot #546-548 where he rests with his wife.
Sources:
Redbook, Deluxe Edition (1st edition)
USA Coin Book
McKenzie, Lee F. (December 1991). "Longacre's influence on numismatic art". The Numismatist. Colorado Springs, CO: American Numismatic Association: 1922-1924, 1979-1980


Bowers, Q. David (2001). The Harry W. Bass, Jr. Museum Sylloge. Dallas, Tex.: Harry W. Bass, Jr. Foundation. ISBN 978-0-943161-88-4.


Bowers, Q. David (2006). A Guide Book of Shield and Liberty Head Nickels. Atlanta, Ga.: Whitman Publishing. ISBN 978-0-7948-1921-7