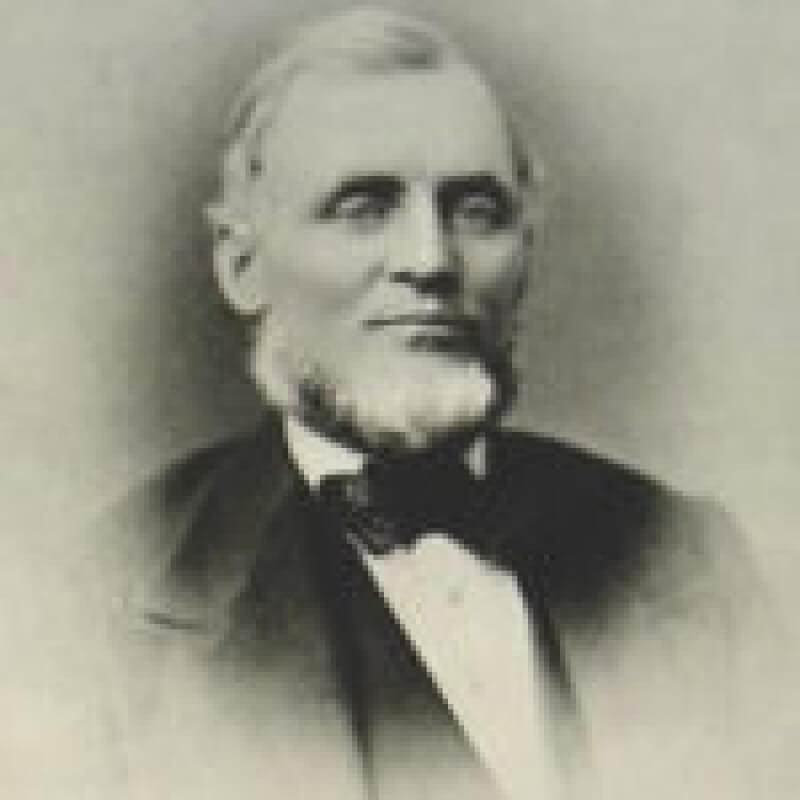 The Collector's Collector.
Lorin Gilbert Parmelee. When we as collectors think of those before us, the early collectors,  his name becomes overlooked at times, replaced by the more prominent such as Brand, Eliasberg and EHR Green to name a few. However, when discussing important collections it becomes essential to learn of "The king of American coins" and the impact on collectors then as now. Moreso, his influence, not only to the wealthy astute collector, but  common collector. Although the vast majority, myself included, may not possess a single specimen from his collection, to simply view one is mesmerizing to say the least.          Enjoy! 



Lorin G. Parmelee was born on May 7, 1827 in Wilmington, Vermont and of humble beginnings rather than into wealth like others of his caliber. At the age of 22, he moved to Boston, Massachusetts to begin the life of a baker. Not so much of bread and the like, as beans. Yes, the very trade mark of the city he now called home. His large, black iron kettles of baked beans were delivered daily to many of the finer restaurants, hotels and various other establishments throughout the city. To say his business was thriving would be an understatement as they were extremely popular. Sometime in the early 1850's he began noticing the coins collected or found in the register drawer, and began pulling out the nicer pieces. Colonial issues, which still circulated frequently at the time, and earlier copper and silver. With a keen eye, keeping the best examples until his collection swelled with hundreds of coins. With the passion any collector could relate to, retaining the finest coins, he began selling or trading to local coin dealers and by the close of the decade was buying more than he was selling or trading.  From the early to mid-1860's the primary source for new additions came from two major coin dealers in Boston. Henry Cook and Henry Ahlborn. With a continual fascination  for numismatics growing like a raging fire he turned to buying the collections of others, in whole or in part., small or large. At this point, his attention and focus became aimed squarely at perfection, expanding beyond New England. 


With a century and a half under his belt, he would become a familiar  face bidding at some of the biggest and well known auction houses. Two important auctions for his yet to be famous collection  came in 1870 and 1871.  The W.S.  Lincoln & Son, London held on behalf of Leonard & Company of Boston on December 22, 1970 and the sale of the Dr. Clay Charles Collection held the following December. Many of the numerous finest known examples from these two sales became the cornerstones to his collection. His collection now of such mass and growing ever more rapidly with yet another auction purchase held at W.H. Strobridge in New York City, Lorin was faced with a dilemma. By mid-1873, with  coin cabinets literally bulging,  the solution to sell off parts of his collection became the only option. Namely the many duplicates and unwanted pieces from previously purchased collections acquired in building his own. To gauge the size of his collection to this point, one such sale consisted of 1202 lots in a three day auction conducted June 18-20.  Followed three years later with a much larger auction spanning seven days in early spring of 1876. All the while his collection grew with new acquisitions and upgrades keeping to perfection. 


While T. Harrison Garrett, another well-known name in modern numismatics, collected quietly from his estate in Baltimore, Maryland, Lorin G. Parmelee was not.  The pinnacle of collection, one which would propel his name within the collector community, came on July 17, 1880. The day on which famed collector, Charles I Bushnell died. The Bushnell Collection was one of the finest and largest of the time, the envy of every major collector. On a single day, Parmelee was able to purchase the entire collection through a private deal with Bushnell's sons. Over the next two years he carefully selecting the many, many rare and unique specimens for his personal collection, consigned the remainder to the famous Chapman brothers of Philadelphia. Still, the Bushnell collection went up for sale as the largest and most complete set to date. The 1882 Chapman sale still echoes throughout numismatics to this day.  So prized are the Bushnell pieces that many years pass between offerings for sale or auction. This alone should give the scope and magnitude of the Parmelee Collection.



Having spent nearly half a century avidly pursuing the hobby of kings, put his personal collection up for sale in June of 1890. The title from the New York Coin & Stamp auction catalog sums up his collection. "Catalogue of the finest existing collection of American coins". So adamant about his collection, certain pieces were withheld from the auction because he felt the prices were far below market. This belief proved somewhat false, selling them several years later for not much more than had they been auctioned previously. While the reasons for his selling are as obscured as his passing in 1902 at Danvers Hospital in Boston from pneumonia, few collections have matched his own for both perfection and rarity. Even coins from the most well recognized names originated from Parmelee Collection. With little doubt the hundreds of pattern, mint state colonials or the earliest mint struck silver and coppers.  Many of them with fewer than 10 known. One could say he was a founding father of modern numismatics.


So why the title? From my personal perspective he began as any other collector. Although his Whitman folder was made of wood and glass, the manner in which he collected may be found in us all. The passion and drive towards perfection.


Both images were sourced from the Newman Numismatic Portal.