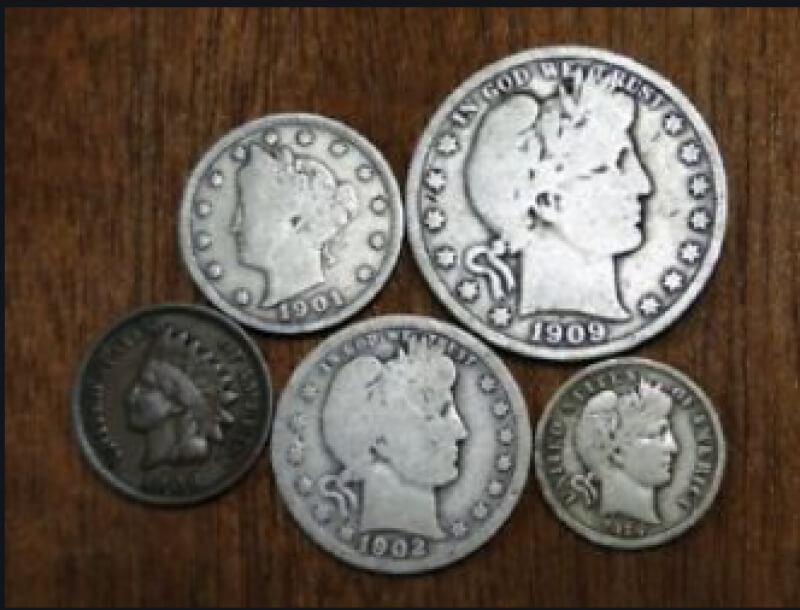 Horrid Coinage Fails Part 2- Anything Made By Charles Barber
NOTE: INDIAN HEAD PENNY IN PHOTO DESIGNED BY JAMES B LONGACRE
Now, today, these coins are considered greats (I think they are cool) and are collected widely. But 100 years ago, these coins were massive fails. America wanted a cool design. There was a lot of bad press at this coin. Again, please type other bad coins in your opinion and I'll cover them on a later post.
In 1892, the Liberty Seated design had been a mainstay since, lets say, a kid from 1892 would know a grandparent who was still a kid when these came out. They were standing the test of time, showing the freedom that America had won in the classic liberty cap hanging on the post.
Charles Barber and Benjamin Harrison, the president at the time, commissioned a small group to create new motifs for the dime, quarter, and the half. Barber rejected them all and began to create his own. Now, keep in mind, that the design for the Liberty Nickel he created that debuted in 1883 had garnered bad press. But, he trudged on with it, creating a worse design (In 1892's mindset) than the group they commissioned. But the coin went out into the public anyways.
Instantly, the coin garnered horrible press. The ANS begged and petitioned to can the coins and Barber as chief engraver. America hated the coins as a whole, but used them anyway, unlike the SBA dollar I mentioned in the last issue.
In 1915 and 1916, US Mint director Charles Woodley announced changes to the Barber suite, having replaced the nickel in 1913 with the buffalo nickel. Barber made a last ditch attempt to create new designs, but was struck down early. He died in 1917, as Adolph Weinman and Hermon Macneil's motifs took over and became some of the most loved coins of all time.
So, that is why this coin was a fail. See you next time, comment suggestions down below, and in the meantime, enjoy horrid coinage fails part 2.
PS- How to you change from my default name to a cool name like Mike B?