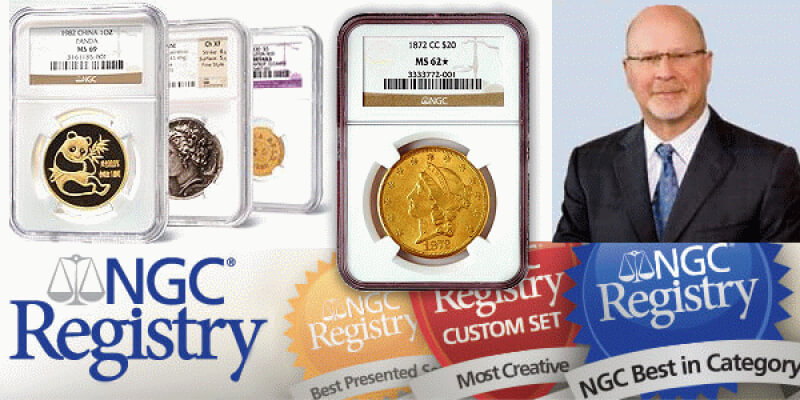 ANA Registry PROS and CONS
By now, all of you have heard that ANA is going to be hosting a coin registry sometime later this year.  The Registry is being designed by NGC, the official grading service of the ANA, and will probably look very similar to the registry that NGC already maintains.  So I guess the obvious question is WHY?  I have given that some thought and here are my Pros and Cons to this idea.


PRO
It will drive more activity to the website in general and possibly increase participation in our forums from current members who have not participated (The Vast Majority)

It will lead to increased membership as non-members use the new ANA registry and see the benefits of membership as an adjunct to their registry activities.

It will lead to increased attendance at the National Money Show as that will be the annual venue where registry set winners will be recognized. 

It will be a haven for registry fans who want to display both NGC and PCGS coins in the same set without restriction.  I understand that current ANA members will get some kind of special icon indicating their membership (not necessarily a major incentive to join) . 

In summary, it will increase revenue for the club and increase activity on the website.

CON
It deviates from the spirit of the club in that this seems like a purely commercial venture that is not going to enhance individual members as they can already utilize registry sets maintained by both NGC and PCGS. 

It gives the appearance of ANA being some kind of puppet for NGC and other commercial ventures.  One feels that ANS would never be involved in such a base effort.

I suspect It is not something most member care about or support.  I have NGC registry sets, I have no desire to have them transported automatically here, although that is the plan.

In summary, it may increase club revenues but at the cost of her soul.