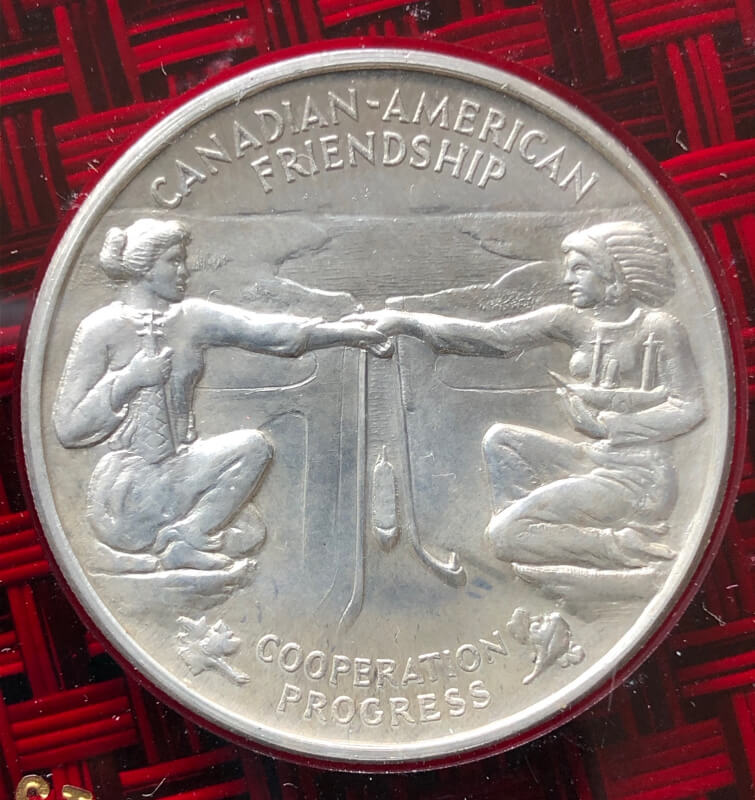 Heraldic Art Medals Part 2
Well true to my nature, I had decided that I would collect the whole series of 1959 Heraldic Art Medals after I received the Hawaii Statehood Medal.  I had originally intended to only purchase the Alaska Statehood and the St. Lawrence Seaaway medals to complete the 1959 So-Called Half Dollars, but found this beautiful set on Ebay and HAD, I mean, HAD to have it.  I juggled a few things, ignored a few household bills (bye bye Fiat) and I am now the proud owner of this set of three originally sold by Mr. McNamara himself.
The Alaska Medal is the first Mr. McNamara produced and is an exquisite design showing the bust of Mr. Seward, of Seward's Folly fame, on the obverse along  with Rampant Polar Bears, Mountains, Trees, and the North Star.  The Reverse shows Alaskan Flag flying over a view of what I believe to be Mt McKinley (now officially and rightfully called Denali).  As a substitute for the extinct first generation commemorative program, it is superb.
The St. Lawrence Seaway Medal, third in the series of 60, shows two allegorical females holding hands over the Seaway, the one on the left represents Canada and the one on the right represents the United States.  A segment of the Seaway is shown between the two Ladies with a ship passing in transit.  The reverse depicts trade coming from all over the world to the Seaway and into the interior of the U.S. and Canada, a beautiful sunrise depicting the dawn of a new era.
Mr. McNamara's artistry and genius in preparing these 60 medals amazes me to more I research.  There are so many other beautiful medals in the series and they are all relatively inexpensive.  In the coming years, this could be my sole focus.  I am amazed that my purchase of the book Hawaiian Money and the help of a blogging friend opened up a whole new door of collecting possibilities.