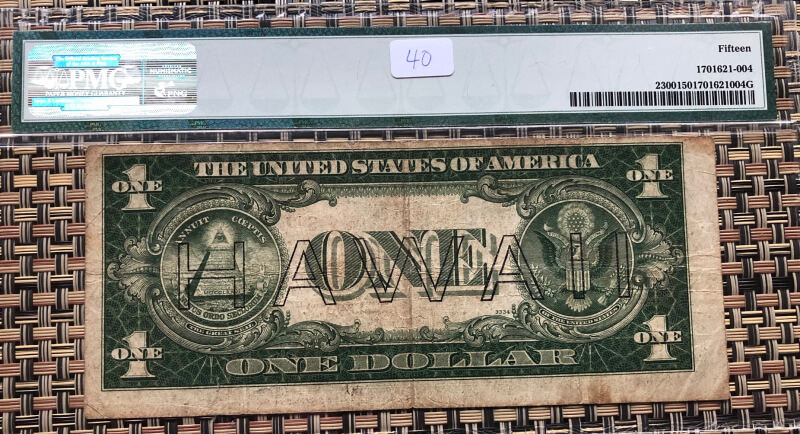 Newfoundland to Hawaii? I guess so.
So, I was at my local coin shop about two months ago, waiting to make a purchase when I noticed the pictured book, Hawaiian Money: Standard Catalog, 2nd Edition, sitting on the book rack.  I leafed through it briefly but put it back, made my purchase and left the shop.  About a week later, after thinking about the book quite incessantly, I went back to the coin shop, plunked down 25 bucks and walked away with my treasure.  It sat on the bookshelf for a few weeks until I took it out and started reading it about two weeks ago.  Bottom line, this is a fascinating book about all manner of Hawaiian money from the actual minted Cent through Dollar, to the patterns, to the medals, transportation tokens, plantation tokens, store tokens, and lots of other stuff too numerous to mention.  A fun addition to your library whether you have a real interest or not.  
Suffice it to say, I was inspired and am now starting a Hawaiian collection.  The following items have been purchased recently, the Hawaii Overprint and the statehood medal both actually arriving earlier today.  I hope you enjoy, I plan on adding more items in the future and maybe do a show exhibit once we are back to a new normal.
Item 1 - 1883 Hawaiian Dime, King Kalkaua I, on the Obverse and the denomination, a crown, and a wreath on the reverse.  Mintage -250,000, Designer-Charles Barber, Mint-San Francisco
Item 2 - 1959 Hawaii Statehood Medal, The Hawaiian Islands on the Obverse, the Seal of the State of Hawaii on the reverse, Mint- Medallic Art Company, Sculptor-Spero Anargyros
Item 3 - Series 1935A 1 Dollar Hawaii Overprint Bill, PMG Fine 15.  These bills were overprinted so they could be rapidly demonetized should the Japanese invade Hawaii. 

Mahalo Everybody!!!