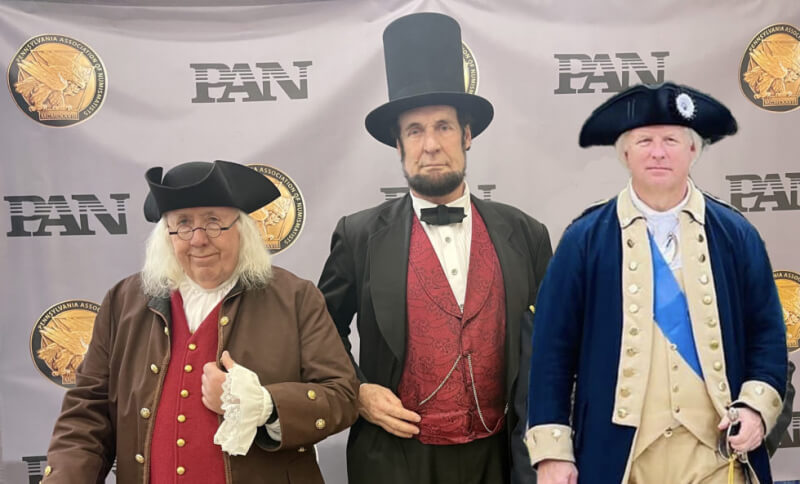 I am so thrilled October has come, Autumn is my favorite season and this October has proven to be perfect here in the Pittsburgh PA area.  One of the things I am looking forward to is the upcoming Pennsylvania Association of Numismatists (PAN) Fall show in Lovely Monroeville PA.  I have decided to help facilitate the KidZone again so will be scrambling all day Saturday (20 October) making sure all goes smoothly for the YNs that visit our table.  The Auction Lots are set, the T-Shirts and Coin Folders are on the way and it is going to be a glorious day.  I will also be providing a presentation for newbies at 1 PM, kind of a Numismatics for Dummies without the stigma.  I have presented it already to two groups of experienced collectors so I can get their feedback and make it truly useful.  So without further ado, here are 10 reasons you NEED to visit the PAN Fall Show (18-20 October) this year. 
1.     1.   October is the perfect month to visit the Monroeville Mall, it is a short walk away from our convention venue and it is the place where George Romero's Dawn Of The Dead was filmed.  Talk about spooky, that is as spooky is it gets. 
2.       2. The PAN show is now in the Big Hall and we have close to 200 dealers on hand to tempt you with their wears.
3.       3.   We will have Ben Franklin, Abraham Lincoln, George Washington, and General William Tecumseh Sherman appearing for education presentations and photo ops.
4.       4. We have an excellent exhibit area managed by the legendary Tom Corey.
5.      5.  We have a silent auction with items for every tase managed by the equally legendary Mike Drabick.
6.      6.  We have an excellent KidZone, tables groaning with free Lincoln Wheaties, Halloween themed goodie bags, a free 50 Lot KidZone auction, and lots of free swag.  Bring your younger than 18 YNs to the table for much enjoyment.  Managed by the merely adequate Malcolm Johnson.
7.       7. We have a vendor selling all sorts of supplies, folders, albums, and anything else you might need to protect your precious purchases.
8.        8.   ANACS will be there to take your coins for slabbing.  They are offering a special, 14 U.S. coins for $140.  I plan on bringing my many unslabbed first generation commemoratives to the table.
9.        9.  If you are coming from outside the Pittsburgh area, the convention hotel is right across from the convention center and they have special rates for attendees.  Check it out on pancoins.org.
1      10.   Finally, plenty of free parking, free admission, and door prizes, what more can you want?
I will be at or around the KidZone table for a few hours on Thursday and all day Saturday, stop by and say YO?