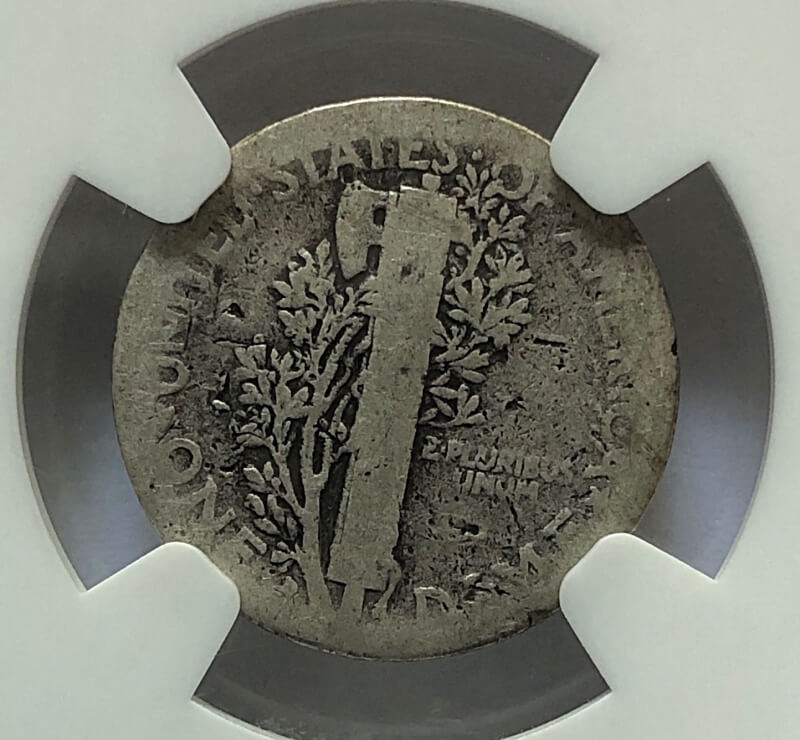 One of the great joys of numismatics is seeking out a coin or coins, a set perhaps, and finally acquiring that prize, that last piece that fills that final hole.  Some sets are relatively easy.  Franklin Half Dollars, Jefferson Nickels, Roosevelt Dimes, come to mind.  These basic sets are all relatively inexpensive to complete and yet still bring one a sense of accomplishment when done.  Most sets have keys though, keys are those certain coins that are going to either stretch your budget to uncomfortable levels or are simply going to remain unattainable.  
When I collect a set, I try to make the coins in the set approximately the same grade for eye appeal.  For most older sets, that grading standard is fine/very fine.  At that grade level, most coins are still relatively plentiful and are certainly much less expensive than Mint State or AU coins.  When I started working on my Mercury Dime set, I tried to adhere to that standard for all the coins up through 1939 but found there was one coin that I was never going to be able to afford at that grade level.  That would be the 1916-D.  I had to complete this set, it is one of my two favorite American coins.  So I compromised. 
Pictured here is my 1916-D dime, a details About Good.  She has been through a lot over the years, but she is mine,  she is affordable, and she is the final piece I needed to complete my collection.  What are Your compromise coins???