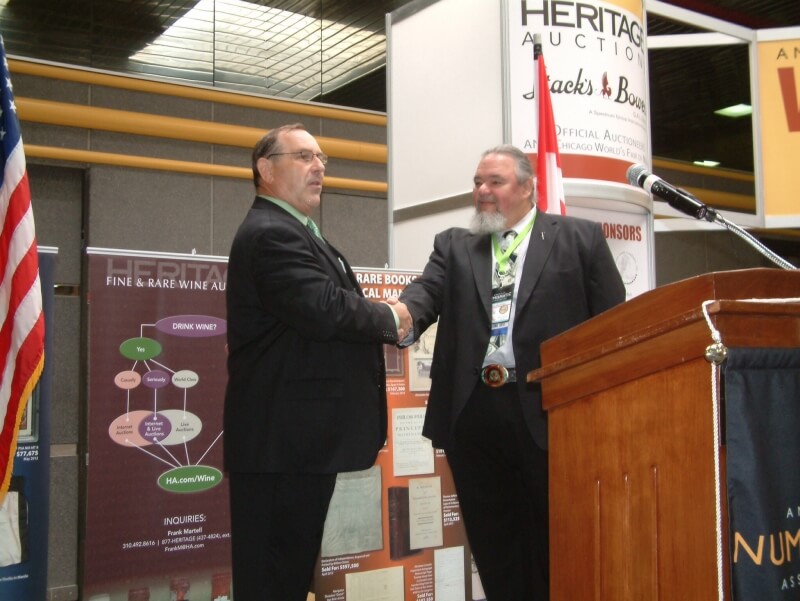 ANA 2014 Chicago Photos from VKurtB
Enjoy. More to follow.
And yes, on the shot of Joe Boling and Walt Ostromecki, that's Charmy Harker's lipstick on Joe's cheek.
By the way, why doesn't Joe wrap his convention bars over both shoulders like a bandolier? "Badges? We don't need no stinking badges!"