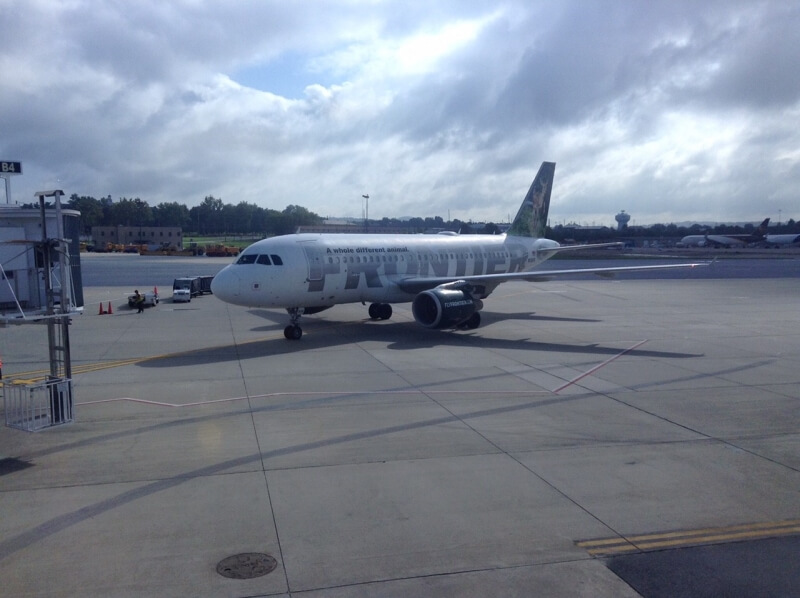 Still Looking for Good Airfares for ANA Denver?
It seems that affordable airfares from the East Coast to Denver in the week of the ANA show are few and far between. Usually, I like to take Southwest Airlines to most destinations, but that is not a low-priced option from the northeast this time.
Take a look, instead, at Frontier Airlines this time. But there is an important caveat. Unlike Southwest, whose base fare includes a checked bag and a carry-on, Frontier uses a strictly a la carte pricing model. The base fare is embarrassingly low. But all amenities are extra. Checked bag? Extra. Carry-on? Extra. Want to choose your seat? Extra. Want to sit with your family? Maybe extra.
The pricing is designed to appeal to a person flying alone who can travel light enough to fit everything in a backpack that can be stuffed under the seat in front. If I were coming to Denver for a day or two, I could carry that off, but I'm not. I'll be in Denver a full eight days. I chose Frontier anyway. As someone who wanted "The Works" (checked bag, carry-on, seat selection, fully refundable), the total package still came out below the other options, including Southwest.
But really, if you're still considering whether to come to Denver, you're likely considering a quick in and out to see that special coin your favorite dealer has for you to look at. And if that's your situation, look at the options on Frontier. It may tip the scales of the decision in favor of doing it. See you in Denver!