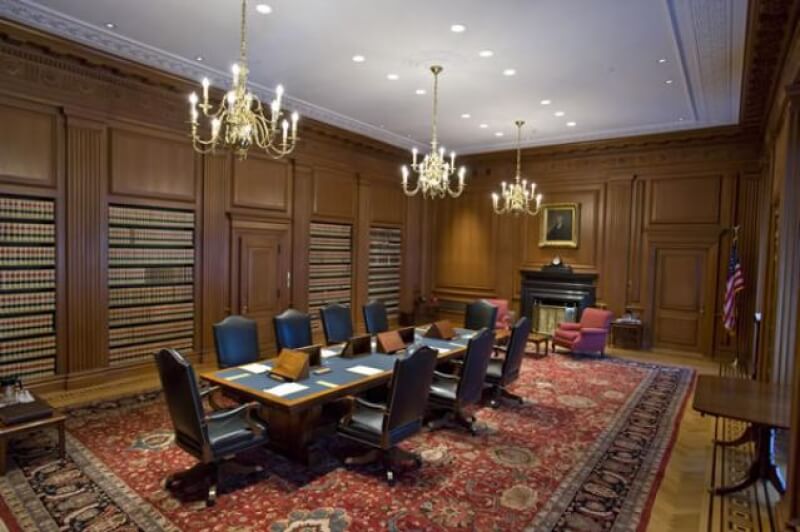 The Langbord Story is Over!
On Thursday, April 13, 2017, the United States Supreme Court met in conference to consider petitions before the Court. Among those petitions considered was the Petition of the Langbord Family appealing the en banc Opinion and Order of the United States Court of Appeals for the Third Circuit granting title of the 10 1933 St.Gaudens Double Eagles to the United States government. The Petition for Certiorari has been denied.
This ends the legal saga of the 10 Double Eagles. They will remain in government hands and they have been lost to the Langbord family. I do hold strong opinions of this case, opinions which differ from many, if not most, in the numismatic community. However, this is not the forum in which to explore those. This is merely a news story.
The photo that accompanies this story is a government photo of the Justices' Conference Room in Washington, D.C. Since it is a government photograph, it is not subject to copyright.