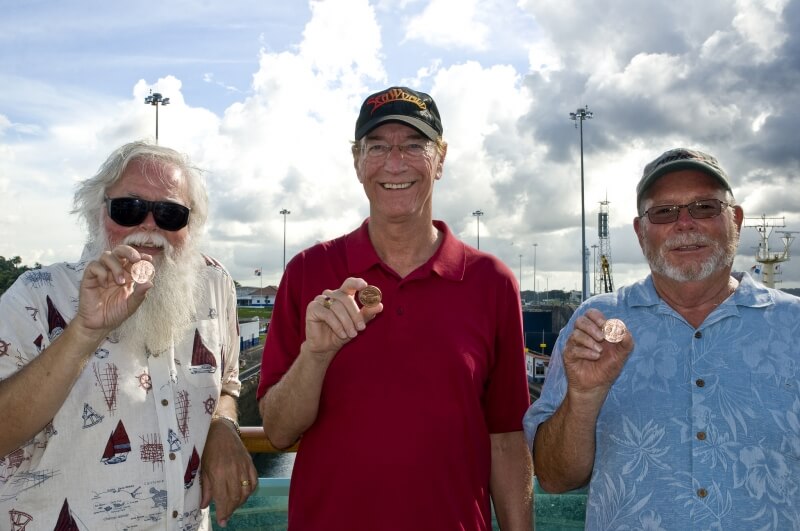 So-Called Dollar Collectors cruise the Panama Canal
The Panama Railroad Steamship Cristobal made the first ocean to ocean passage through the Panama Canal on August 3, 1914. Her sister ship, the Ancon, made the first official trip through the canal on August 15, 1914. Technically, a service ship made a passage in January, 1914, so the first ship through could be considered any one of them. The Cristobal carried 50,000 commemorative medals celebrating the canal opening. The medals are collected as a so-called dollar today, best known by its Hibler and Kappen number, HK-398. The medals were struck in bronze and two were struck in gold.

On December 10, 2014, three so-called dollar collectors—Jeff Shevlin, Bill Hyder, and Mike Johnson—carried 500+ 100th anniversary medals through the canal in celebration of the 100th anniversary. Jeff Shevlin commissioned the medals struck by Daniel Carr's Moonlight Mint. The new medals were struck in copper, gold-plated copper, silver, and gold. Six serially-numbered brass and partially gold-plated copper medals were struck for three collectors and their wives to carry as their personal mementos of the trip.

The photo of myself, Jeff, and Mike has the Gatun Locks in the background.