coin shows, numismatic seminars & events
Upcoming Seminars and Workshops
Learn more about upcoming ANA educational seminars. Find course descriptions, locations and dates, registration information and more here.
LEARN MORE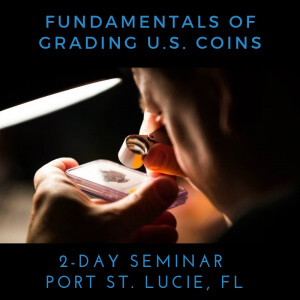 Fundamentals of Grading U.S. Coins
Port St. Lucie, FL | October 12-13, 2019
Sharpen your grading skills with this 2-day seminar! Knowledge of coin grading not only makes you more confident on the bourse floor, but also adds to your enjoyment of the hobby by helping take the worry out of numismatic purchases.
LEARN MORE/REGISTER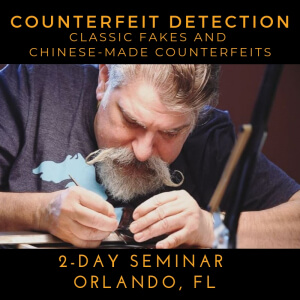 Counterfeit Detection: Classic Fakes & Chinese-Made Counterfeits
Orlando, FL | January 7-8, 2020
This course offers the opportunity to learn how to identify most U.S. counterfeit coins as well as the latest Chinese-made fakes circulating in commerce.
LEARN MORE/REGISTER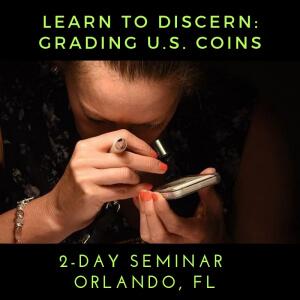 Learn to Discern: Grading U.S. Coins
Orlando, FL | January 7-8, 2020
Putting the fun back into fundamentals, this course demonstrates the art and science of coin grading and equips students to grade like pros.
LEARN MORE/REGISTER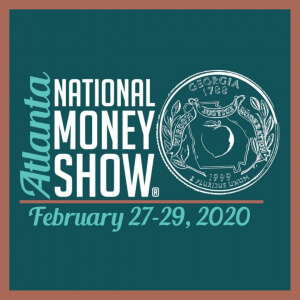 2020 National Money Show®
Atlanta, GA | February 27-29, 2020

Learn more about the ANA's National Money Show. See $millions$ of rare coins and colorful currency and find out what your old coins and money may be worth!
VIEW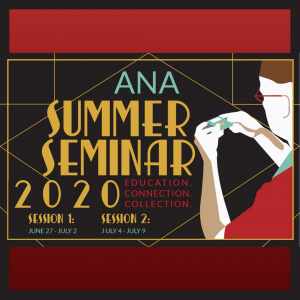 2020 Summer Seminar
Colorado Springs, CO | June 27-July 9, 2020

Encounter fascinating subjects presented by world-class instructors and spend time with other students who share your passion. Optional tours, seminars and special events round out a perfect week (or two) of numismatic immersion.
VIEW