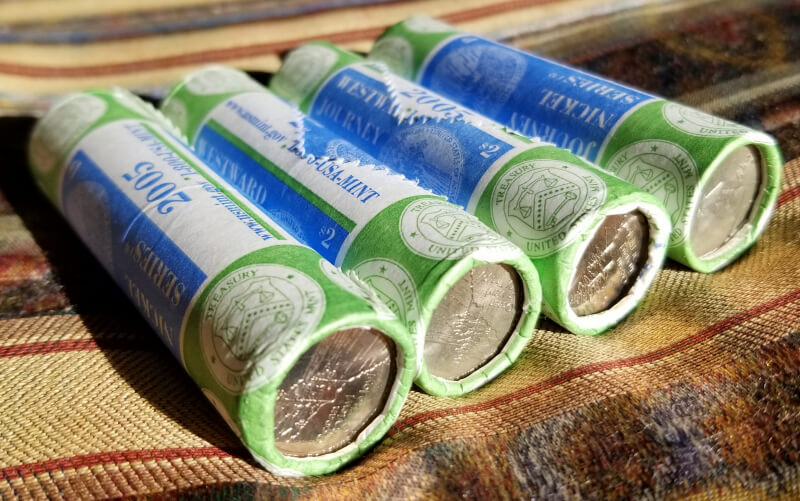 Getting the Covid slowed me down a bit! Feeling grateful!!!
No, I'm not going to give everyone a lecture about the virus lol! At this point I'm assuming the intelligent people here already know plenty and hopefully haven't had their health or the lives of loved ones effected too much...So I'll just put the "much love to all" message out there! I am massively grateful to have experienced no high fevers or hospitalization or breathing issues and really projecting the good vibes to everyone who hasn't been so lucky.

But I am very interested in hearing how this has affected your numismatic lives. Certainly coin dealers who still are dealing have altered the way they conduct business and advertise, etc... For the collectors it has most certainly grown the actual world-wide coin collecting communities as well as the online forums and various coin learning resources for obvious reasons.

Just yesterday I watched a video that ANA just uploaded about Swedish Plate Money...not only fascinating and practically all new info for me, I actually lived in Sweden when I was little with American parents so that was really cool! I sent the link to my Dad and he absolutely loved it too. The short video on YouTube is called "The Money Museum Masterpiece Series: Riksdaler Plates". While dealing the Covid and the after Covidness I have discovered even more great numismatic content to learn from and that has been nothing short of wonderfully uplifting. Thanks ANA :-)
What I'm seeing in forums is that if collectors weren't able to add to their collections they spent plenty of time adding to their overall knowledge and/or adding to the knowledge online available for others, so that's been nice!

I am not just grateful to be alive at the moment but also to have been able to actually add to my collection. I was also able to join so many wonderful online communities during this after so many decades of basically being an offline collector. Now I'm even considering being a part time dealer both online and then even having a table at shows when that's truly feeling safe for me again.

My favorite thing is still coin roll hunting for sure! I've added to that stash as well and my intent is to keep opening my rolls and keep documenting the results for all to see. I actually just received 6 rolls I ordered before Christmas (those are the photos for this blog)! In my whole adult life I have never experienced genuine mail delays. My priority packages (usually 2 or 3 day shipping) took almost a month...But, the USPS is filled with plenty of heroes at the moment and they are working diligently to get all the back logged mail delivered!

I am so excited about the rolls finally arriving. Even though one seller was a bit lazy about the packaging and the Mint rolls definitely experienced some "turbulence" on the way here lol, but by no fault of the USPS :-) I'm genuinely not caring about that right now, just hoping some are still fantastic cherry picks when I get into opening these, so no complaints!

I was infected around Christmas somehow and based on how extraordinarily safely I've behaved and all the precautions followed I do believe because of the timing of my infection it's highly likely it was delivered right through my apartment door. It's of course impossible to know for sure but I hadn't been out for well over a week when symptoms showed up. I've been quite careful since the start (my Mom is actually a nurse who's spent decades in ICU wards and emergency rooms, I also have a brother who's a nurse and another brother who is a firefighter/EMT) and got tested to confirm if I had it once some dramatic symptoms showed up.

Our building is essentially pressurized and so the vestibule air is always being forced into our apartments. My building is rather small with only a few generously sized units, but out of the handful of residents at least half spend their time unmasked while walking through the halls. We also have some neighbors who seem to constantly order food and I've actually seen through the windows plenty of food deliveries to them show up with unmasked delivery people. On the other hand there are plenty of people behaving safely here as well like the package deliveries and some of the food deliverers as well, and we do appreciate that! I also have a few elderly neighbors who already have health issues and as far as I know only one other neighbor in my own building ended up catching Covid as well...thankfully she's doing ok now too. By the way I did come up with a solution to my concern about it possibly coming from the halls...I now wear a mask inside when I go near my front door and moved some things so that I really don't even need to do that often.

Some of you know I'm in some higher risk categories and I've been so unbelievably careful during the last year, but this definitely speaks to the ferociously contagious nature of this thing. So just be careful, please please please, EVERY time and with everything you do. Pay close attention to the advice from the experts. No, I'm not grateful I somehow got it after a year of being tremendously safe but I'm certainly feeling thankful for a lot!!!

I do want to try to make my entries here as regular as possible but I'll tell you what, this did take my energy down a notch or two but now I'm done with the actual infection, and done with my proper isolation while being Covid19 positive, I even added a week to be sure! But I'm not done being extraordinarily careful to protect myself and others! My energy is coming back steadily (knock on wood!!!) although I do have some lingering stuff as so many have reported and I'll skip all those details lol! I'm just posting on my gratefulness for so much...this community, the endless support of others in all these communities and for happening to have the greatest hobby on the planet! :-)

At this point almost everyone has Covid related stories...and some of them actually are good!
One of my favorite sayings is still, "Attitude is Everything". It's one of the few things you actually get to choose, every day all day :-)
I would love to hear even more goodness...