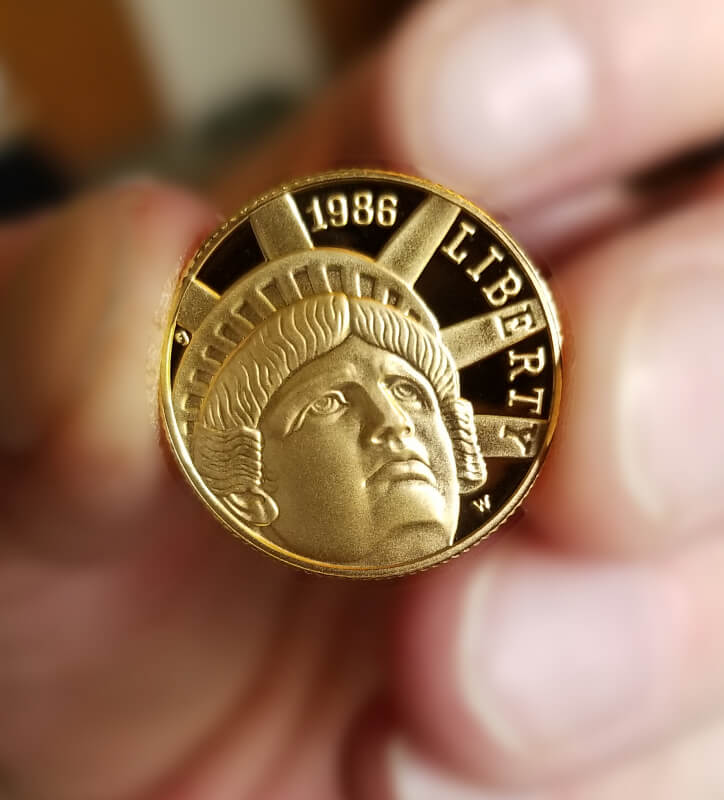 What is it?! What is it about coins? What got you so interested? What continued to hold your interest? Why do we care about each other so much?!
As we enter 2021 I'm being reminded a lot about why I have loved coins and numismatics my entire life, ok since about 10 years old actually. Maybe it's because immersing myself in the online coin communities only during the last couple years is teaching me a whole lot about newer generations of collectors. I can feel the influences, even my numismatic language is being refreshed. I'm also experiencing some coin learning perhaps similar to when I was a child and being exposed to completely brand new discoveries all the time. It's great, I do not hate this lol!
I can feel and see the numismatic information gathering and getting more organized online and there are the online communities of coin collectors who all seem to have the same exact things in common...help and encourage. It's just like when I was a kid! It's just like what Q David Bowers explains and tells stories about from his younger years and older years in so many interviews. It's simply wonderful.
So what is it? What is it about the coin collecting community(s) that keeps us so...ummm, just plain nice? So supportive of each other for a bunch of generations now! Whether you only check your change or you can afford thousands of dollars of coins a month it seems if you simply thirst for numismatic knowledge you are accepted and welcomed. No one is discouraged based on budget or age or numismatic interest, it's just a love of coinage and in turn, for each other as well. And it's like this all over the world!
I continue to learn and be genuinely surprised by new coins and new coin learning and it's seemed to be constant now...for over 40 years! Do I actually know that little about coins? Or is there actually that much to know about coins?! What is it?!
I'll just tell you because I know the answer! Lol! Yes, there really IS that much to learn about coins, and then some! I'm pretty sure any of the fantastic people at ANA will tell you that even access to a world-class coin library does not cover it, even a life of learning about coins does not cover it. If we had it all figured out there wouldn't still be a constant stream of new research and numismatic discoveries!
For me it's been a repeating reward of learning something EVERY time I go looking for an answer to a coin question. This has kept me absolutely HOOKED. After decades of not really having been away from coin collecting itself it's still actually an amazing feeling to be simply welcomed back warmly into the coin communities online! I just haven't been involved with the massive growing online numismatic content and communities as they've grown.
It's a bit ironic really, because much of my career life was spent working as a lead designer in e-commerce web design, social media and online marketing. Perhaps because of my immersion into other industries online it just wasn't ever a priority or a necessity for me to spend time online with any type of social medias or online communities. Coin collecting for me was completely separate from my online stuff other than occasionally looking up a price on PCGS or NGC.
The "web" became a completely normal part of our lives a long time ago, tiny computers and cameras (our phones mostly) have allowed us to be involved as much as we choose to in all this. I no longer actually need to leave my home to do some serious coin shopping or wishing. I no longer need to pull out reference books every time I struggle to remember certain varieties. I no longer need to wait to get to my local coin shop to ask a question to an expert, in fact I can now ask a bunch of "experts" a question in one place when I'm in the proper forum. I can now even choose to sell my coins in a bunch of ways without leaving my home other than to mail things. I can even be a writer of blogs and find out right away if people enjoy my content or care at all about what I have to say....again, wonderful.
I'd love to hear all your thoughts about what else is wonderful about coin collecting these days! What things are you excited for numismatically in 2021? What do you love about coin knowledge and the coin communities online? Did I miss anything awesome and maybe obvious about how amazing we numismatists all are?! :-)