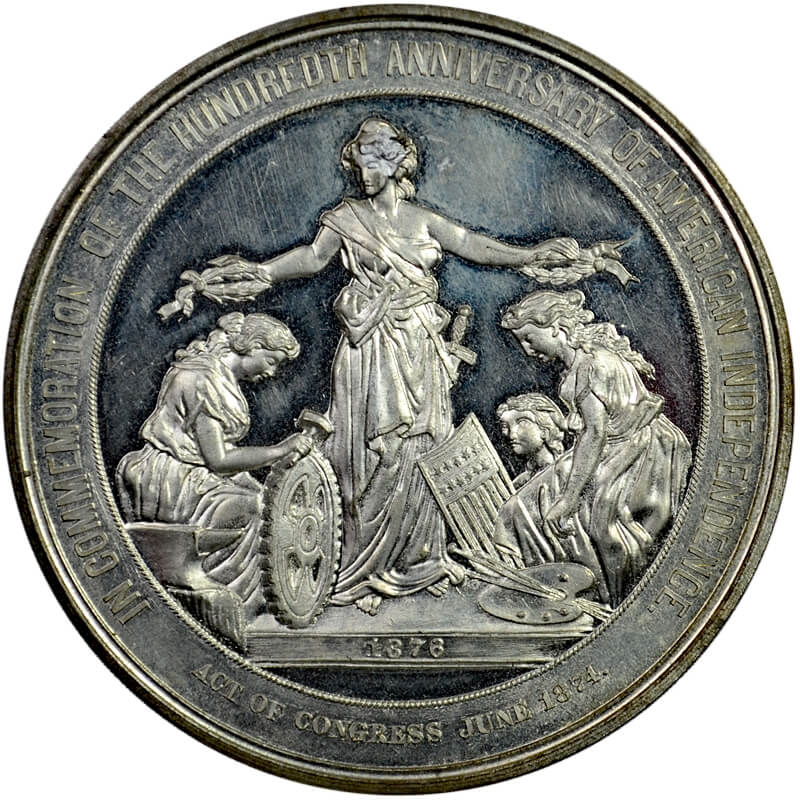 Be Careful What You Watch, You Just Might Get It
My latest acquisition was almost entirely by accident but in the end I'm glad I got it.

I have several items on my want list set up with Heritage Auctions. One of those is the 1876 Centennial medal. I've had this medal on my want list for years and never received a notice about this piece coming to auction. As they say, out of sight, out of mind. That was until I got a notice for an auction.

I know I already own an MS-61 example of this medal, but this one was absolutely gorgeous and far superior to mine. Still I had no intention of bidding on it but put it on watch because I was curious as to what the winning bid might be. However, to a collector putting an auction lot on watch is like pouring gasoline on a fire!

The day of the auction almost passed except that while I was on my computer I realized that the auction was taking place. I pulled up Heritage's live auction and my medal was only about 50 lots away (2nd mistake for a collector not intending to bid). When my my lot came up there were two more bids and I thought what the heck, I'll put in a cut-bid (1/2 bid increment that you can only put in once on any given lot) thinking that I was certainly going to be outbid. (3rd mistake for the collector not intending to bid). Well you guessed it, the lot closed and my cut-bid was the winning bid.

Now seeing the medal in hand, struck in white metal, I am glad I have it. As an added bonus, this medal comes with the original case! So you see not a mistake but destiny!