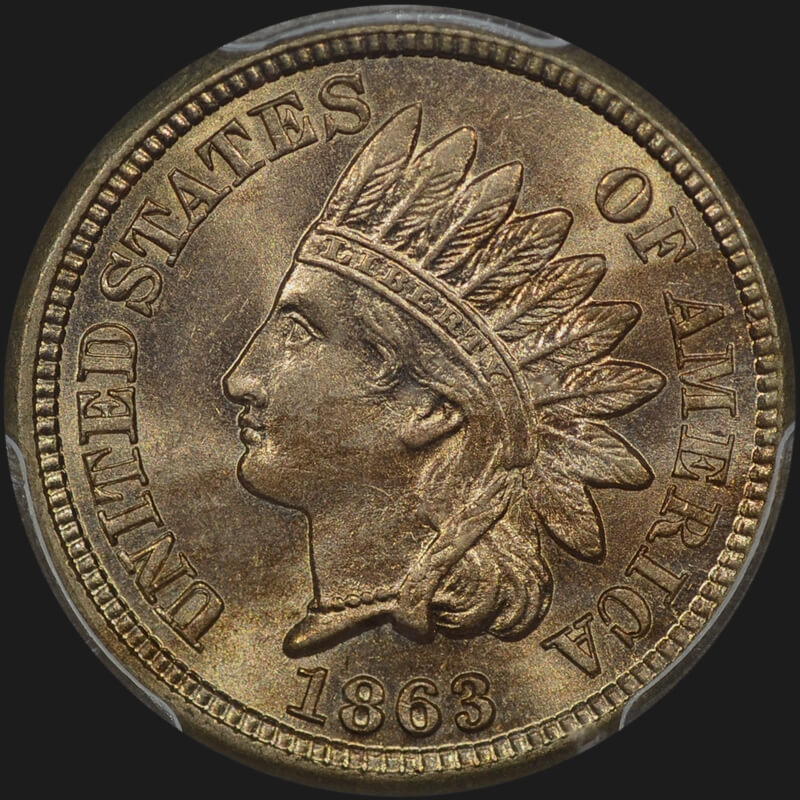 Garys Coins From The Vault, vol 1
I have been asked to post various coins from my collection. Thus, I will periodically post coins from my 7070 type set vault. This first post features my Indian Head Cents; an AU-58 1859 laurel wreath variety, an MS-63 1863 copper-nickel oak wreath with shield variety, and an MS-65 1903 bronze red/brown variety.
The Indian Head Cent enjoyed a popular run of 50 years from 1859 to 1909. According to legend, designer James B. Longacre used his daughter Sarah as the model for his design on the obverse of the Indian Head Cent that features a bust of "Lady Liberty" with an Indian headdress. The reverse of the Indian Head Cent in 1859 featured a laurel wreath around the words "One Cent". Then in 1860, just before the civil war, this was changed to an oak leaf wreath with a union shield at the opening of the wreath. Tied by a ribbon on the bottom of the wreath are three arrows representing our three branches of government and an olive branch. The oak leaf wreath signifies strength, sturdiness, and durability while the olive branch and arrows symbolize peace and governmental power to wage war. The small union shield at the opening of the wreath has 13 vertical bars underneath one wider horizontal bar. The 13 vertical bars signify the 13 original states and the wide horizontal bar supported by the 13 vertical bars represent the Union or the United States. As such, in the face of the greatest threat to unity in our nation's history, the reverse of the Indian Head Cent symbolized the strength of the Union. Soon afterwards, on April 12, 1861, our nation found itself in the midst of a bloody civil war; nevertheless, the Union persevered. There are few coins more beautiful to me than a red or red/brown "mint-state" Indian Head Cent.