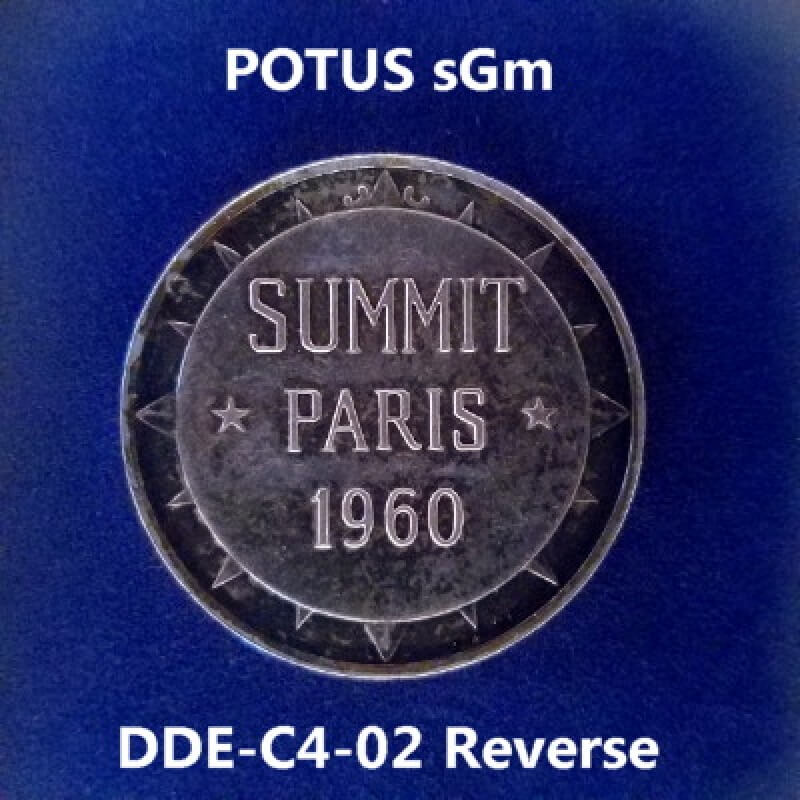 1960 Paris Summit POTUS sGm
As mentioned in my previous blog, this blog entry is to discuss the 1960 Paris Summit medal.

These images are of DDE-C4-02, 1960 Eisenhower Paris Summit Event Award. Struck in silver and the same size as a US Morgan/Peace Silver dollar, but with a smooth edge. This medal was never cataloged from 1960 through 2014 (until my publish date of my first book)

DDE-C4-02 was struck by the Bureau of the Mint and issued to the White House Office. In France, President Eisenhower personally awarded these medals or they were issued by his direction.

I won't mention (sorry its part of my intellectual property in my book) the original mintage, those in custody by the National Archives and Records Administration (NARA), and those destroyed by the Bureau of the Mint at the end of President Eisenhower's 2nd term in office. The official number available to collectors is known and documented.

DDE-C4-02 is a presidential artifact that was only awarded/issued while Dwight D. Eisenhower held the office as President of the United States.

A beautiful medal from the cold war era..