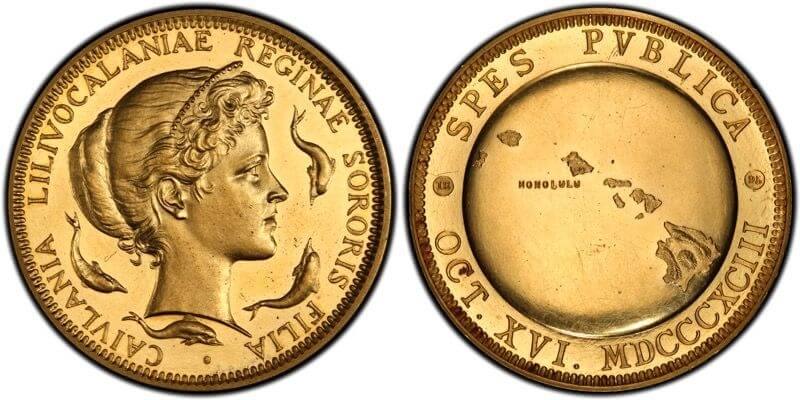 Crown Princess Victoria Kaiulani
The exquisite design of Crown Princess Victoria Kaiulani of the Kingdom of Hawaii on the Reginald Huth pattern medal was replicated by the Royal Hawaiian Mint starting in 1991 on several of its coin issues. It has been one of their most popular coin design.
Currently, the only reference source that catalogs a few of these coins is Krause Publication, Unusual World Coins: Companion Volume to the Standard Catalog of World of World Coins.
There is a need for a catalog of the Princess Kaiulani. I've started to catalog these issues in a draft book. I've been receiving interest in my draft book. I've basically cataloged each of the known Royal Hawaiian Mint issues and is currently looking for images of specific specimens (not held in my wife's collection). I'm also searching for issues that I have not cataloged. (The Royal Hawaiian Mint had an online catalog (MS Excel spreadsheet of all their issues at one time. This database is known as "Waifs in Gold Boots".)
As of today, I checked when was last time I opened this draft book (word file) and it was in July 2016. I placed a sample page of the book in this blog.
There is a video that was made of the Princess Kaiulani gold crowns. Video Link -->>
Princess Kaiulani Gold Crowns