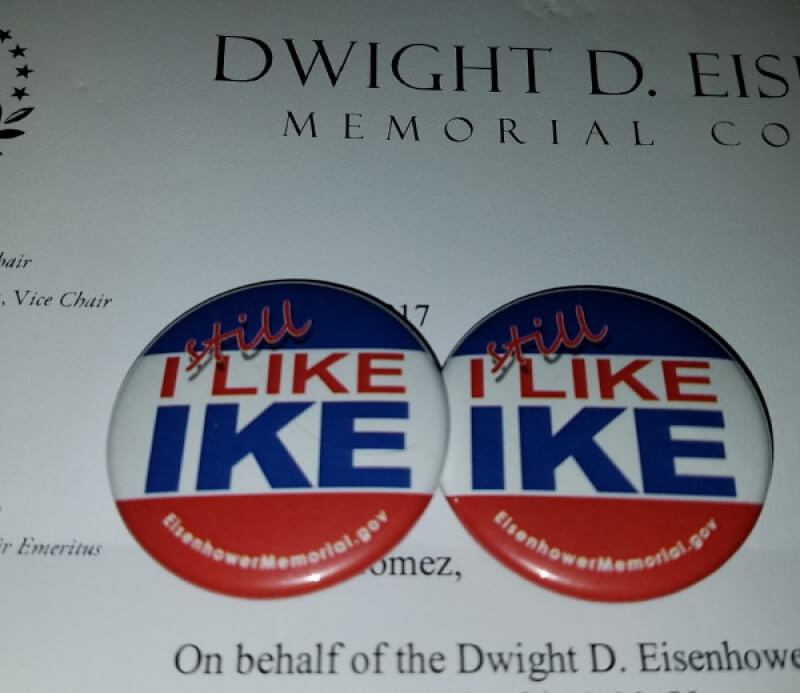 Most of you know that I have a keen interest in the medals awarded/issued by President Dwight D. Eisenhower based on my blog entries.
Well, I kicked it up a notch by making a donation to the Dwight D. Eisenhower Memorial that is to be built in Washington DC (see image of letter and "I Still Like Ike" buttons).
The official Dwight D. Eisenhower Memorial website is :
http://eisenhowermemorial.gov/#memorial/design?p=0
The Dwight D. Eisenhower Memorial also has a youtube.com page. In one of their videos, if you look hard enough (starting at time 01:48) you will see a plaque that resembles Eisenhower's inaugural medal
.

https://www.youtube.com/watch?v=Z1gxhh0jUe4
A great video ...
https://www.youtube.com/watch?v=x0NytKxcgbc