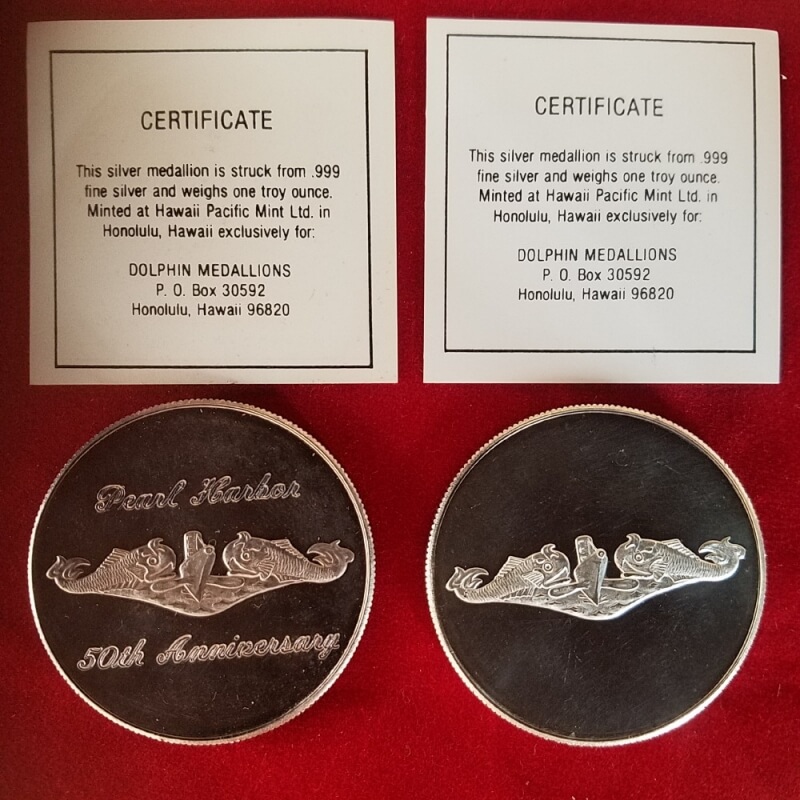 Medals of the US Submarine Verterans of World War II
I would never have made the connection of these medal to Hawaii without the COA (struck by Hawaii Pacific Mint for Dolphin Medallions. Apparently, the United States Submarine Veterans of World War II had these medals made for the group. The group has disbanded due to the low remaining WWII survivors.
https://en.wikipedia.org/wiki/United_States_Submarine_Veterans_of_World_War_II
I purchased them medal at separate times and I keep looking for them to add to my collection.
Those members still surviving have move on to another group.
https://www.ussvi.org/home.asp