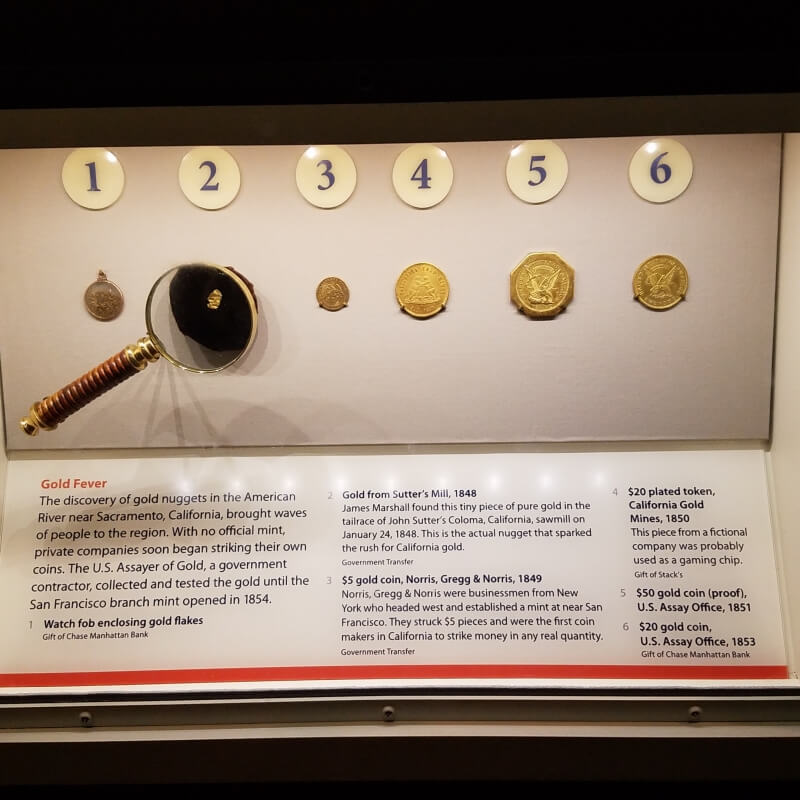 Nice to See the Smithsonian Institution Numismatic Gallery
It has been some time for me in visiting the Smithsonian Institution American History Museum. I still remember the old display area they had. However, the their Numismatic Gallery is really nice. The pull-out drawers is interesting. I was surprised to pull out their 1804 silver dollar collection.

I also found a few gold coins in other display areas. One of my previous numismatic interest were gold slugs of which I had 2 in my collection.